Rural dwellings stand as proud legacies in Fujian
By WANG HAO,CAO DESHENG and HU MEIDONG in Yongding, Fujian | CHINA DAILY | Updated: 2021-07-15 07:53




Share - WeChat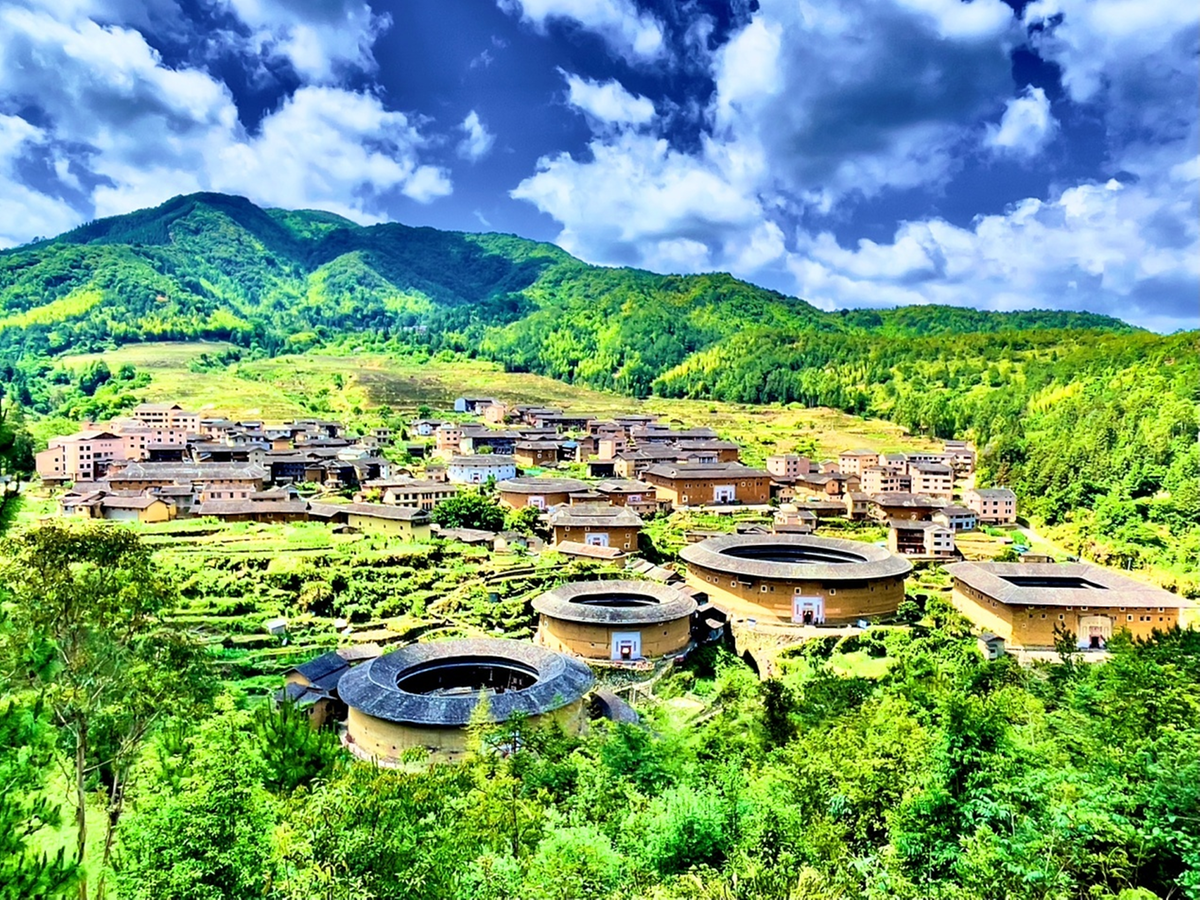 In valleys filled with thick vegetation, different-sized circular and rectangular buildings with faded yellow clay walls lie scattered in mountainous villages in Longyan, Fujian province.
Surrounded by captivating mountains and enticing streams, the dark-brown wooden roofs of these tulou, (earthen buildings) in the city's Yongding district look magnificent at sunset.
A type of rural dwelling in Fujian combining accommodations and fortifications, these architectural wonders have attracted attention at home and abroad in recent years. They are arranged in a way that enables them to blend in with their surroundings, providing visitors with breathtaking views and peace and quiet.
There are more than 23,000 tulou in Yongding. The buildings became well-known after 46 of them were given World Heritage status by the United Nations Educational, Scientific and Cultural Organization in 2008.
The structures were awarded this status, as "they are exceptional examples of a building of tradition and function exemplifying a particular type of communal living and defensive organization, and, in terms of their harmonious relationship with their environment, an outstanding example of human settlement", according to UNESCO.
The resulting tourism influx in the area has not only prevented the buildings from falling into disrepair, but has bolstered local businesses and allowed the structures to remain functional relics.
Locals said tourism has helped them escape poverty, and is contributing to rural vitalization and improved livelihoods as China embarks on a new journey toward full modernization.
However, in the early 1980s, Yongding was still an area where people had little contact with the outside world and its tulou attracted only a few backpackers.