Rural dwellings stand as proud legacies in Fujian
By WANG HAO,CAO DESHENG and HU MEIDONG in Yongding, Fujian | CHINA DAILY | Updated: 2021-07-15 07:53




Share - WeChat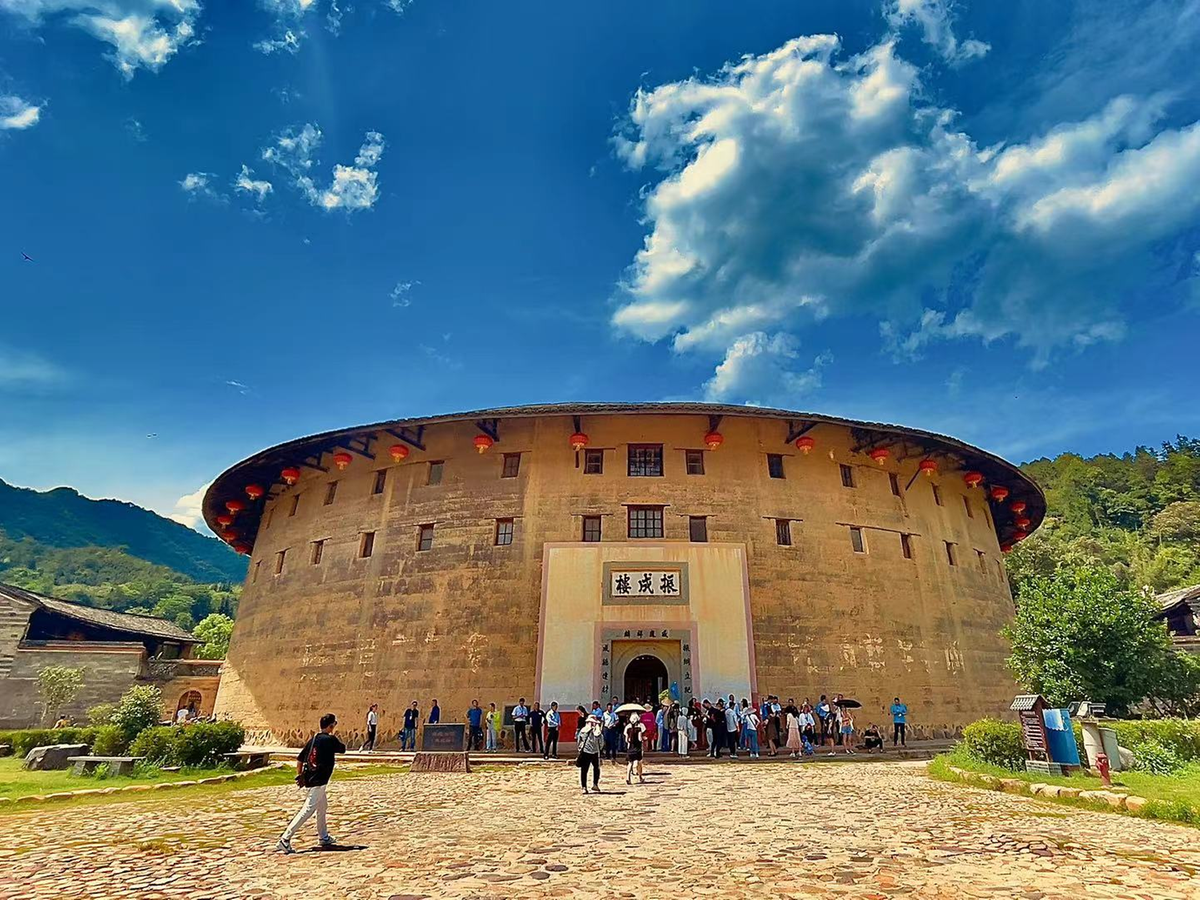 Defensive features
Throughout history, tulou residents have mostly been Hakka-migrants in southern China who originated from lands adjoining the Yellow River. Population pressures created conflict between the Hakka and their neighbors, so they built their homes to double as fortifications.
The buildings are mainly four or five stories high. The first floor serves as the kitchen, the second is used for grain storage and the upper floors act as living areas.
The structures are mainly symmetrical, and their defensive features include ironclad gates, escape tunnels, slits for weapons under the dark-tiled roofs, and a water well. Because of their defensive function, only rooms on the third floor and higher have windows, which are very small. With sufficient food, the residents could survive in the event of a lengthy conflict.
Despite being similar in design, each tulou is unique. Every structure essentially doubles as a self-contained village.While the tulou are now open to the public, some are still occupied by residents, most of them from the same family clan.
Communal living is integral to these villages, where the closed-wall design fosters social interaction. Although individual families have their own areas in tulou, residents gather in the courtyard for ceremonies such as ancestor worship and weddings.
After visiting the Fujian tulou in 1999, Neville Agnew, principal project specialist at the Getty Conservation Institute in Los Angeles, said, "This is the most beautiful folk architecture I have seen in harmony with the surrounding environment."
Due to rapid economic growth, locals' livelihoods have greatly improved and many of them have bought modern homes in neighboring cities, resulting in a significant decline of tulou occupants in the past two decades.