Rural dwellings stand as proud legacies in Fujian
By WANG HAO,CAO DESHENG and HU MEIDONG in Yongding, Fujian | CHINA DAILY | Updated: 2021-07-15 07:53




Share - WeChat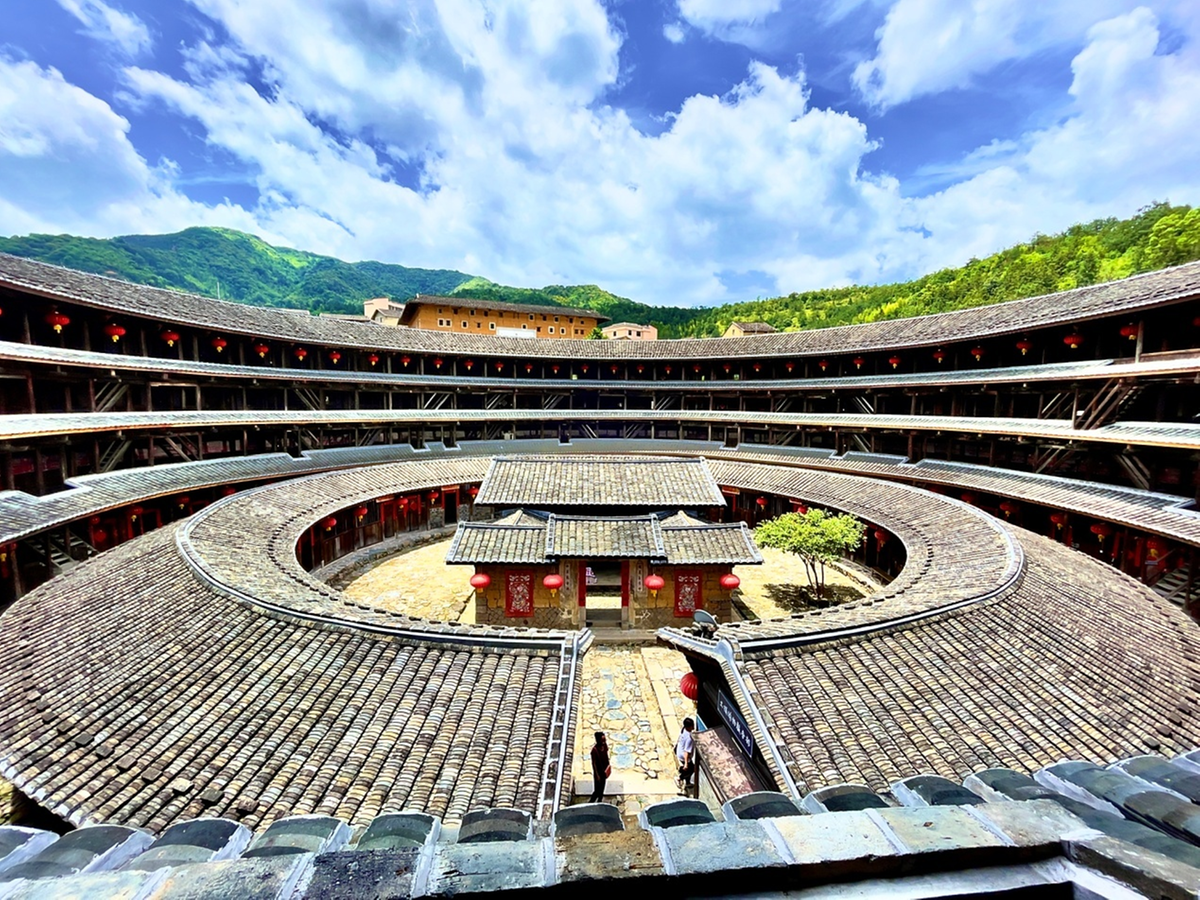 Lin Rigeng, 71, owner of the Zhencheng Building, a tulou in Hongkeng village, said that until the early 1990s there was no road into the village and few locals had even seen a bicycle.
The Zhencheng Building was built in 1912 by Lin's grandfather, who became a wealthy businessman in Yongding selling tobacco cutters. It took the family nearly five years and a large sum of money to complete the design and construction of the four-story building, which consists of 208 rooms around a central courtyard and covers nearly 5,000 square meters.
Lin has always lived in the building, which is known as the "prince of Hakka tulou" and is one of those placed on the World Heritage List in 2008.
"It's one of only two structures in China that follow the design of the Eight Diagrams-the other being the Temple of Heaven in Beijing," Lin said. The eight diagrams symbolize eight natural phenomena: the sky, earth, thunder, wind, water, fire, mountains and lakes, and they represent early knowledge of the universe in ancient China.
As with Lin's home, the giant multi-storied tulou were built with wood and fortified with mud walls. Constructed from the 15th to 20th centuries, these massive communal homes were sited based on feng shui principles-a pseudoscientific traditional practice originating from ancient China, which claims to use energy forces to harmonize individuals with their environment. The tulou are also purposefully nestled amid tea, tobacco and rice plantations and abundant forests of pine and bamboo.