Date with 20 cultural heritage sites at Cultural and Natural Heritage Day
Share - WeChat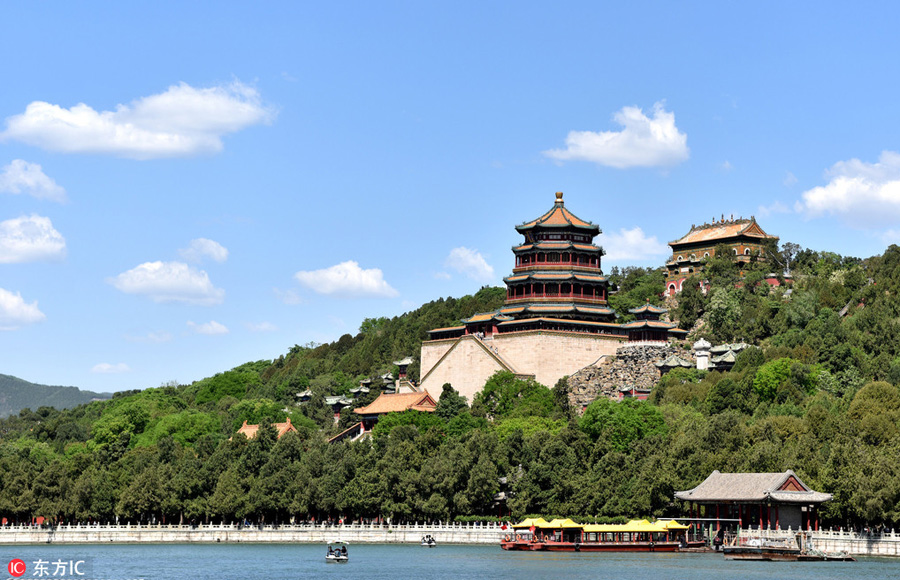 China's Cultural and Natural Heritage Day falls on June 9 this year.
More than 3,700 activities will be held across China to celebrate this year's cultural and natural heritage day, according to the Ministry of Culture and Tourism.
The Chinese government has approved to designate the second Saturday of every June as the cultural and natural heritage day since last year.
China now has 52 sites inscribed on the UNESCO World Heritage list, which was established to safeguard unique and irreplaceable cultural and natural sites around the world.
Let's take a look at 20 cultural heritage sites in China, which may give you some clues on your trips.
You can read more at here.
1. Summer Palace
The Summer Palace, originally named Qingyi Yuan, or the Garden of Clear Ripples, was an imperial garden constructed in 1750 by Emperor Qianlong in a bid to celebrate his mother's birthday. During the past few centuries, emperors and empresses spent their leisure time there, which is of great aesthetic value today.
The site in Beijing is an outstanding expression of the creative art of Chinese landscape garden design, incorporating the works of man and nature in a harmonious manner.
The Summer Palace was added to the list in November 1998.