Journeys toward prosperity
Share - WeChat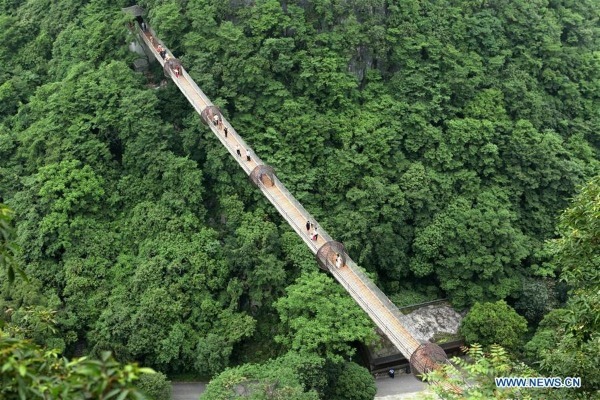 Pan Jiehui resumed his daily routine at the Shuanglonggou scenic spot in southern China's Guangxi Zhuang autonomous region in late February.
The attraction was one of the first to reopen since the novel coronavirus outbreak. It has since offered free tickets to encourage visits.
Pan cleans the grounds and tends a vegetable garden every morning before visitors arrive. He has worked at the scenic spot since 2017.
"I only had odd jobs before. The income was barely enough to make ends meet," Pan says.
He and his wife have had steady pay since they started at Shuanglonggou.
She makes ethnic Miao embroidery at a workshop in the scenic spot in the daytime, and her completed artworks are sold to visitors.
At night, the couple dons costumes and joins other staffers in a largescale performance at Shuanglonggou.