Journeys toward prosperity
Share - WeChat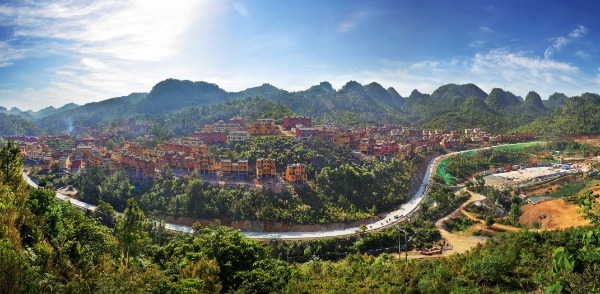 Villagers in Geyasi Valley in Guangxi's Nandan county, a roughly four-hour drive from Shuanglonggou, are also benefiting from travelers who come to enjoy pastoral scenes and culture.
The county is home to ethnic Baiku Yao people, and Geyasi Valley has evolved into a resort featuring ethnic elements.
The resort has introduced a culture company to train local women to make such folk items as embroidery and costumes for tourists, providing jobs for local women.
Other residents work as performers or run rural restaurants and guesthouses. None of the nearly 100 households live in poverty.
Tu Guofeng runs a gift shop in Tianzhushan Grand Canal in eastern China's Anhui province.
The scenic spot's waterfalls and spring blossoms attracted many tourists in March.