Rural dwellings stand as proud legacies in Fujian
By WANG HAO,CAO DESHENG and HU MEIDONG in Yongding, Fujian | CHINA DAILY | Updated: 2021-07-15 07:53




Share - WeChat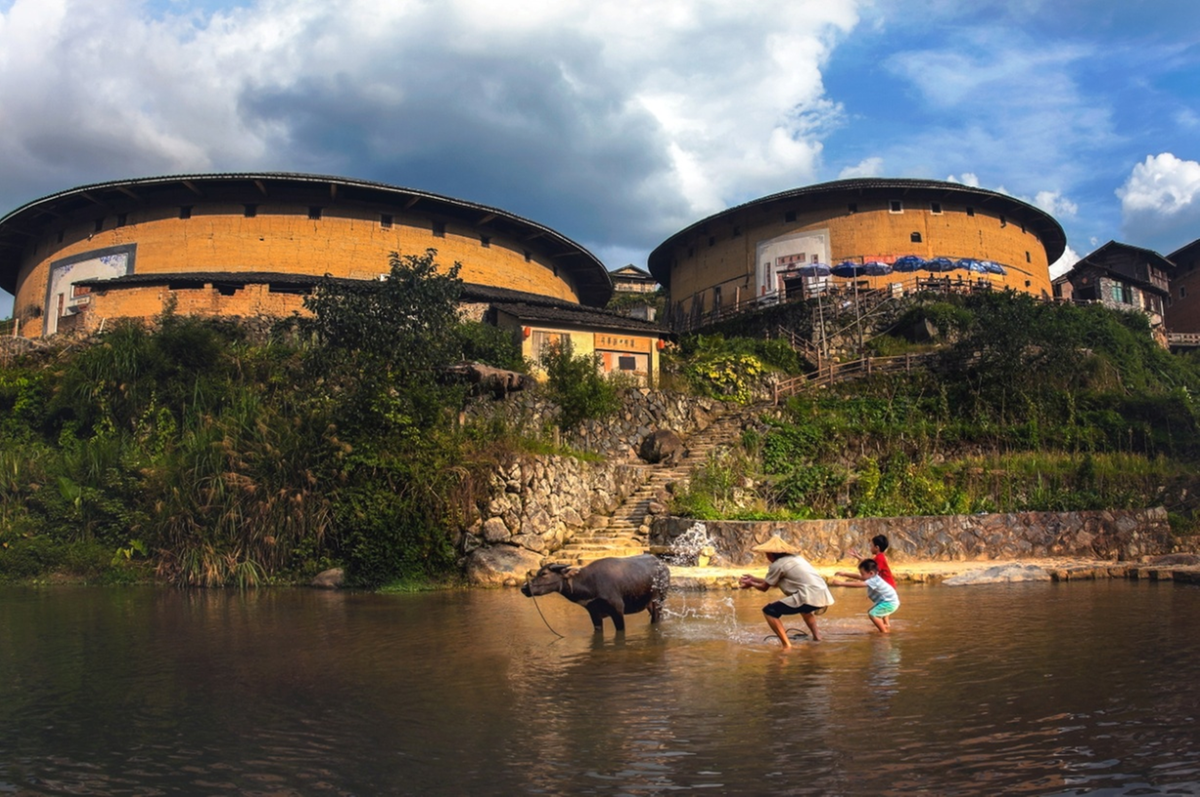 Protection fund
Acting on Xi's instructions, the Yongding district government has worked consistently to protect the tulou complexes.
Drawing up plans and systems to safeguard the structures while promoting tourism development, it established a State-owned company to be especially responsible for managing relics protection and tourism. The local government requires 20 percent of the annual revenue from tourism to be allocated to a fund for protecting the buildings.
Since 2008, the local authority has invested 250 million yuan ($38.58 million) annually to maintain the complexes, according to an official who works for it. An overall management system for the properties, involving government administrative bodies and local communities, has been established, although plans to sustain the landscape and respect local farming and forestry traditions need to be further developed.
Some tulou that are not on the World Heritage List offer tourists homestay options, complete with Hakka cuisine-providing a special experience.
Lin said: "Without tourism, my family wouldn't have such a good life and young people wouldn't return to the area. My son quit his job as a teacher and brought his family back to help me manage the business. I am a third-generation tulou owner and I'm protecting our heritage so that more people will have the chance to see the architectural treasures of the Hakka people."
Wang Caihong, Lin's daughter-in-law, lives with her parents-in-law, although she and her husband bought a property with modern facilities in the township.
"I fully understand the deep feelings of my parents-in-law toward tulou. They are reluctant to leave an area where they have lived all their lives, even though we could afford to buy them a new house with better living conditions," Wang said.
"In view of this, my husband has come to take care of them and help them manage the tourism business, because in our Hakka culture, filial duty is very important.
"More important, we, as fourth-generation tulou owners, have the responsibility to protect and pass on the property to future generations."