Great Wall's cultural heritage unearthed
Share - WeChat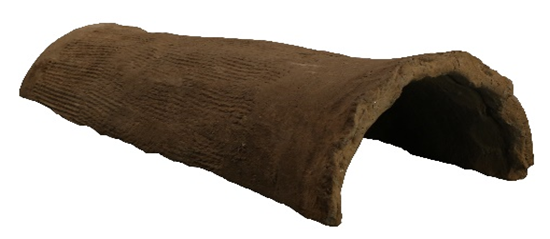 As people in the county seat may not have needed such a big barn, archaeologists now widely believe the site was used to house soldiers guarding the Great Wall.
"As a frontier city close to the wall during the Han Dynasty, it helps us fill the gaps in our archaeological studies of such heritage," Zhang Wenping said. "It's also the first time that we have found a Han barn along the Great Wall."
As management of the barn was strictly controlled by the central government to ensure food supplies, he expects further research to assist comprehensive studies of the national political and economic system during the Han Dynasty, which governed the northern frontier area.
In the middle of the 1st century BC, Huhanye, a leader of the nomadic Xiongnu people, moved south to pledge allegiance to the Han Dynasty and join efforts to safeguard the border.
Records show there were no warning signals on the northern frontier for generations and that the people lived prosperous lives.
"The barn is probably an indicator of those peaceful and flourishing times," Zhang Wenping added.
Wei Jian, a professor of archaeology and museology at Renmin University of China, said, "The Great Wall was built as a military defense system, but nomadic people continued to move south throughout ancient history, seeking to establish their new homes in Central China.
"The wall thus became a driving force for cultural exchanges that maintained the country's vitality and growth."