Great Wall's cultural heritage unearthed
Share - WeChat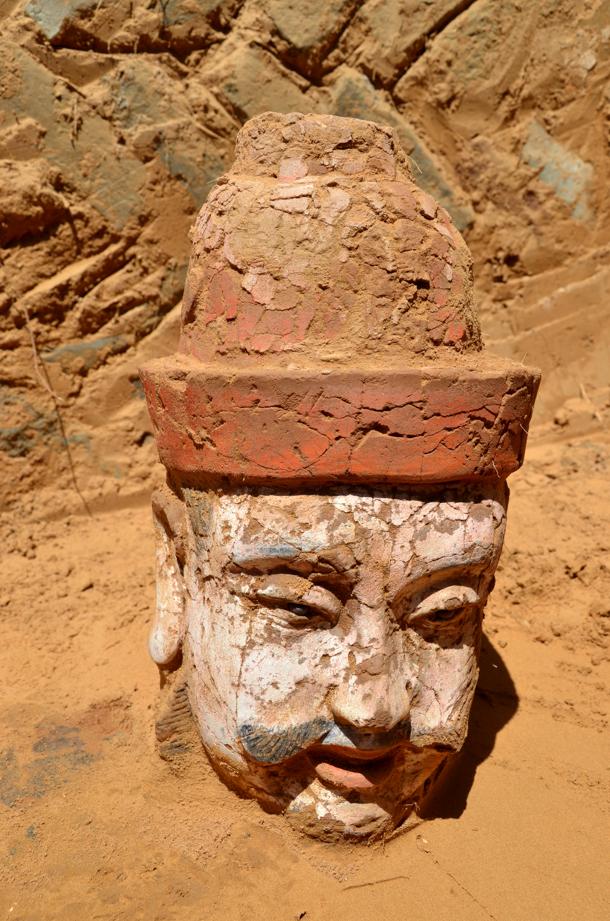 To the east of the temple, another structure, which is more than 3 meters high, is still buried by sand, giving Yu further hopes for follow-up excavation work.
Records show that 36 castles in the area were used as barracks for soldiers safeguarding the northern frontier along the wall.
Yu said the temple was built on this site to show that the Ming government was determined to safeguard the frontier.
Numerous porcelain pieces unearthed at the site are evidence that the castle was situated on a regular trade route. There were also two markets near the fortification.
Yu said: "As a result of booming trade, there was frequent communication among different cultures and ethnic groups in this area. The Great Wall thus became a crossroads where agrarian culture to the south and nomadic culture to the north mixed, forming a shared community of Chinese civilization."
Studies of other heritage sites along the Great Wall have also produced a better insight into its history.
In 2019, archaeologists from the Institute of Cultural Relics and Archaeology of Inner Mongolia and from Sun Yat-sen University in Guangzhou, Guangdong province, began researching a city ruin from the Han Dynasty near Hohhot, capital of Inner Mongolia autonomous region.
Zhang Wenping, a researcher from the Inner Mongolia institute, said that although the ruin-known as the Shaliangzi site-was only the size of a basic county seat in those times, the remains of earthen architecture, covering about 1,800 square meters, are evidence of its exceptional status.
"Tiles unearthed at the site were even found to have a similar pattern to those excavated from the ruins of Han Dynasty imperial palaces," Zhang Wenping said.
The remains of cellars and pottery-throwing gauges, along with a large amount of millet, have been found at the site, showing it was used as a barn, the researcher said.