Great Wall's cultural heritage unearthed
Share - WeChat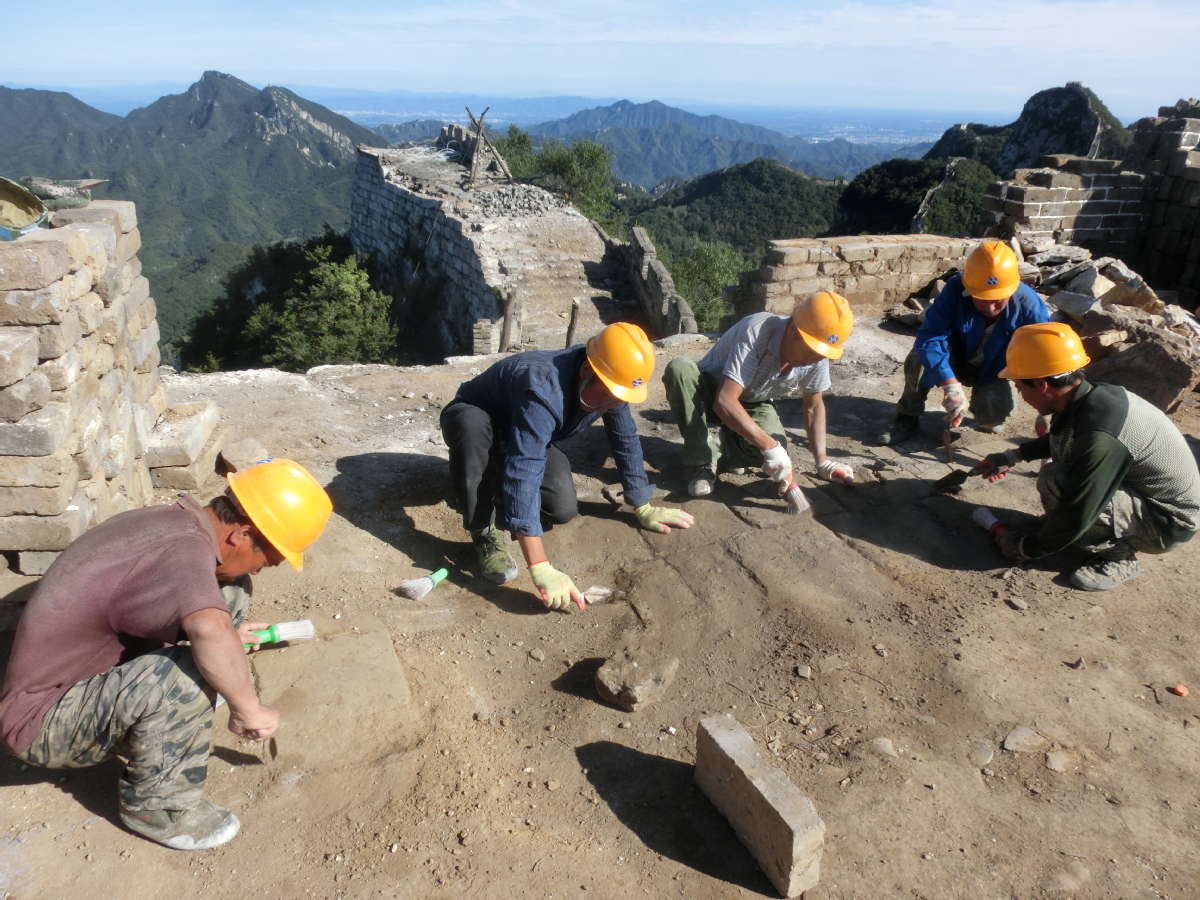 The conservation project has also been helped by a new digital surveying platform that analyses aerial photographs of the site.
"Through digitization, conservation can be managed and evaluated with a more scientific approach. To a large extent, scattered bricks and stones that have been unearthed can be recycled for the restoration work."
The material used to construct the wall has been retained as much as possible, and a principle of "minimum intervention" was adopted for the project, Zhang said.
Shang Heng, a researcher at the Beijing Archaeological Research Institute, said the 520-kilometer-long section of the Great Wall in Beijing passes through six districts along the Yan mountains. A small part of the structure dates to the 6th century, but most of it was built during the Ming Dynasty.
The watchtowers and lower stones were put in place in the 14th and 15th centuries, particularly during the reign of Emperor Yongle, who moved the national capital from Nanjing, in what is now Jiangsu province, to Beijing.
Reinforced brick walls were not erected on a large scale until the mid-16th century, during the reign of Emperor Jiajing. The structure's defenses were further strengthened during the reign of Emperor Wanli (1573-1620), when the Jiankou section was built.
Zhang Zhonghua, deputy director of the Beijing institute, said, "Studying archaeology on the Great Wall is an interdisciplinary program that also involves studies of ancient architecture and the surrounding environment.
"These studies enable us to figure out the type of risks that threaten the stability and safety of the wall, helping us draft plans to prevent potential threats," he said.