Great Wall's cultural heritage unearthed
Share - WeChat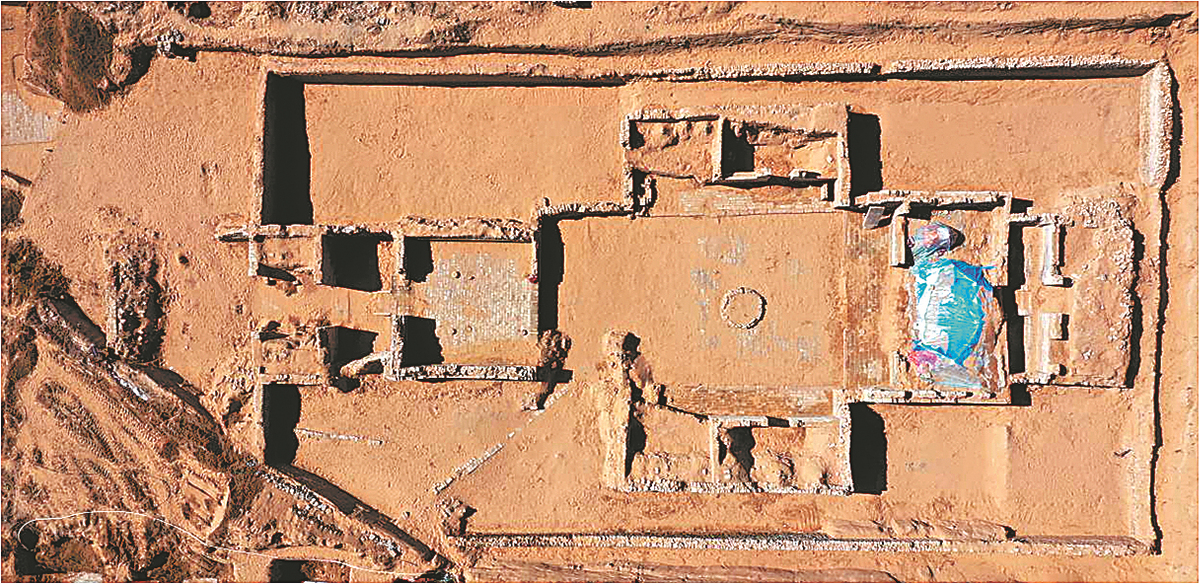 Conservation work produces rich rewards for archaeologists
Time has taken its toll on the Jiankou section of the Great Wall in Beijing, which was constructed after emperors in the Ming Dynasty (1368-1644) issued orders for their land to be defended against nomadic people to the north.
The structure once towered over cliffs in what is now the city's Huairou district, but over the centuries its fortified watchtowers were eroded by the weather. Water seepage and heavy vegetation also damaged the wall.
Known for its rugged beauty, Jiankou, which in Chinese translates as "arrow's notch"-the end of an arrow that rests against the bowstring-has a reputation for being the toughest section of the Great Wall in Beijing to climb.
In 2018, a conservation project was launched in Jiankou to prevent loose parts of the wall from collapsing. For Zhang Jianwei, an archaeology professor at Peking University, this was a precious opportunity to view the structure at close quarters and delve into its history.
During the past three years, Zhang's team has carried out archaeological investigations on an 800-meter-long section of the wall in Jiankou, including four watchtowers.
The team divided this section into 25-square-meter excavation units and has conducted detailed research in each one. Bricks and stones that have fallen from the wall are carefully cleaned and scrutinized before being returned to the structure after restoration work.
Zhang said, "Cultural heritage has its own life. Each renovation project over the years has been an 'intervention' in the wall's life, providing crucial information.
"As we have had to intervene in its life again through this ongoing project, it's essential to first decode the information through our work as archaeologists. We can then understand how the wall's original appearance has changed and also gain an insight into its present condition. This will greatly help with conservation work.
"We've basically figured out how the watchtowers were constructed, used and became damaged. This has provided key clues for our architectural studies."