Weekly culture & leisure guide (Nov 15-22)
Share - WeChat Alfonse Mucha's blockbuster in Beijing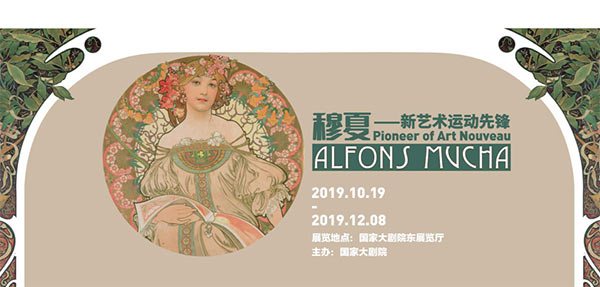 Since its opening, Alfonse Mucha's grand solo show held at the National Center for Performing Arts in Beijing has caused a frenzy among art lovers.
A total of 244 pieces, including posters, illustrations, photographs, furniture, and jewelries, are on view, highlighting the Czech artist's versatility and influence.
Mucha is best known for his posters and advertisements featuring plump women clad in neoclassical dresses in extremely decorative floral settings, pioneering the Art Nouveau movement in the late 19th century.
Art Nouveau is an artistic style that extols natural forms and structures, especially the curved lines of plants and flowers. It swept across the US and Europe from 1890-1910.
If you go:
9:00-17:00, Tuesday to Sunday; 18:30-21:00, Friday to Sunday. No.2 West Chang'an Avenue,Xicheng district,Beijing8610-6655 0000北京市西城区西长安街2号
Most Popular