Weekly culture & leisure guide (Nov 15-22)
Share - WeChat Theater
Popular puppet play hits Beijing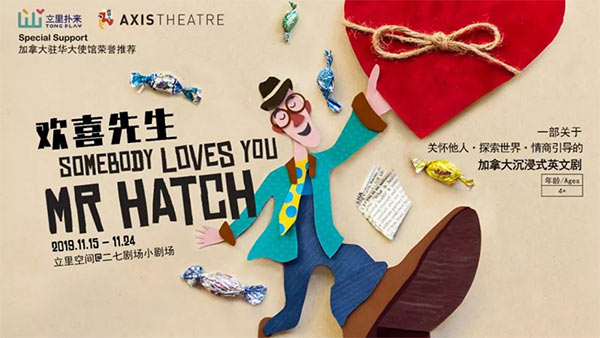 The Axis Theater from Canada is bringing to Chinese kids over 5 years of age and their parents a heartwarming puppet play Somebody Loves You, Mr. Hatch.
Before the show, actors and actresses from the children's theater will spend 40 minutes to interact with the young audience and talk about basic acting skills.
Staged in English at the Erqi Theater in Beijing, the play is an adaptation of Eileen Spinelli's story. The story follows town recluse Mr. Hatch's search for the person who sent him a mysterious package with a note saying "Somebody loves you".
If you go:
Nov 15-22, Small Theater of the Erqi Theater北京市西城区二七剧场路15号
Most Popular