Turning pages
Share - WeChat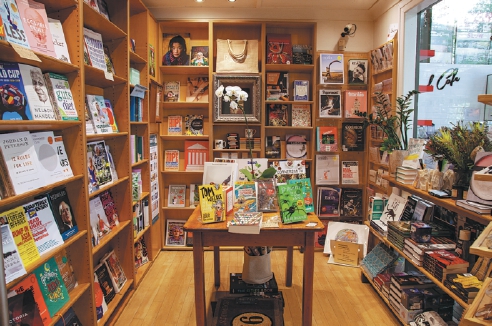 Bookstore owners from China and abroad discuss how best to curate books at a forum in Chengdu, Li Yingxue reports.
Melanie O'Brian, the curator of the Power Plant Contemporary Art Gallery in Toronto, Canada, once clearly defined the shared border between curating and editing.
"The language of curating is comparable to that of editing. The shared activities of selecting, assembling, arranging and overseeing ideas bring the two roles into close alignment. As editors of ideas, curators bring forward art and cultural practices to make the ideas available to the audience, not only through exhibitions, but publications, websites, forums and other events," she says.
Themed "the era of curation", the Chengdu International Bookstore Forum 2019 was held over Nov 1-3 in Chengdu, Sichuan province. It is an intellectual quest into bookstores, art museums, public cultural spaces and even citywide cultural life to examine how their "curatorial mindset" is engaged in heightening creativity, linking up works, authors, institutions and the public.
"Knowing all too well that readership is the lifeblood of publishing and bookstores, we take it as the common mission of the entire book industry to keep close tabs on reading, and perennially promoting a nation of readers," Mao Jihong, president of the Fang Suo Commune and founder and president of Mao Jihong Art Foundation, said at the opening ceremony of the forum.
The ability to curate has moved beyond curators of museums or art galleries.
"In our time, it has become a language, the communicative competence of necessity for all," Mao says. "Like handpicking the appropriate diction, you have to select and process various materials, put them together to send your message, form your imagery and voice your stand, leaving viewers with an impression that lasts."
He adds that in a bookstore setting, daily deeds-from selecting and displaying recommended books to designing posters and organizing exhibitions, in the fashion of small creative bursts-transform the space into an edited medium, or an "unending flow of curating", where customers receive the message it sends and identify the unique style it holds.
Most Popular