Weekly culture & leisure guide (Nov 15-22)
Share - WeChat Good morning, dear China Daily readers. Please discover the best things to do in major Chinese cities with our weekly roundup of trending arts, culture, and leisure activities around town. To recommend an upcoming event or activity, please contact culture@chinadaily.com.cn.
Films
The Legend of 1900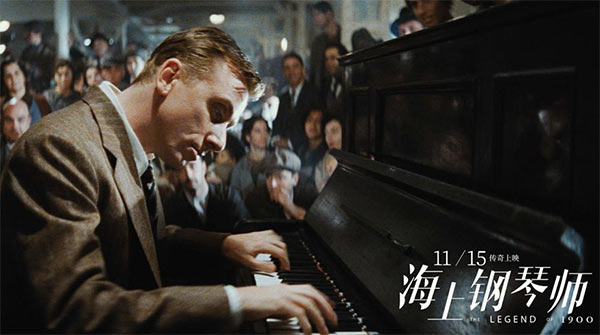 The highly-anticipated 4K restoration of the 1998 Italian classic The Legend of 1900 hits theaters today. Helmed by Giuseppe Tornatore and starring Tim Roth, the critically acclaimed film follows a baby boy who, discovered in 1900 on an ocean liner, grows into a musical prodigy but never sets foot on land.
Though never screened in the Chinese mainland, the film has pulled at the heartstrings of nearly 100,000 viewers on Douban, China's largest film review site, and was rated as high as 9.2 out of 10 by its usually unforgiving users.
Most Popular