Rivers at the heart of China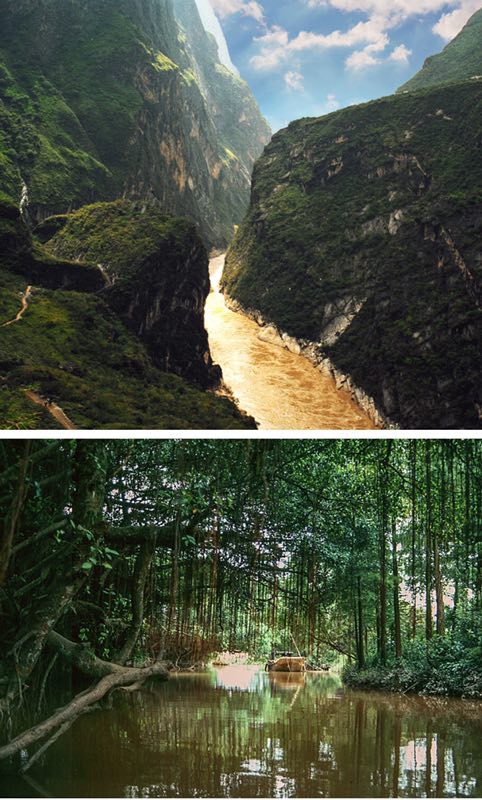 Rivers are part of a natural cycle where the sun's energy causes evaporation from the sea that falls as precipitation due to condensation through higher altitude cooling. Rain falls over lower lands or as snow over higher peaks, some turning into ice. Without adequate sources of supply rivers can and do dry up for geological time is much greater than human existence with much changed during this planet's geological history. A major debate now is whether climate change is affecting the high altitude reserves of ice and snow on which rivers depend.
It was while living in Guangzhou in the early 1990s I increasingly became aware of how vital rivers have been over China's history. I watched with fascination the constant activity both on the waters and along the banks where boats were berthing. In 1992 I travelled by steam-hauled train to Zhaoqing where a massive bridge spans the West River. There again so many boats operated with a constant traffic bringing small vessels carrying people and agricultural produce across river to the markets of Zhaoqing.
Most Viewed in 24 Hours
China Views