Rivers at the heart of China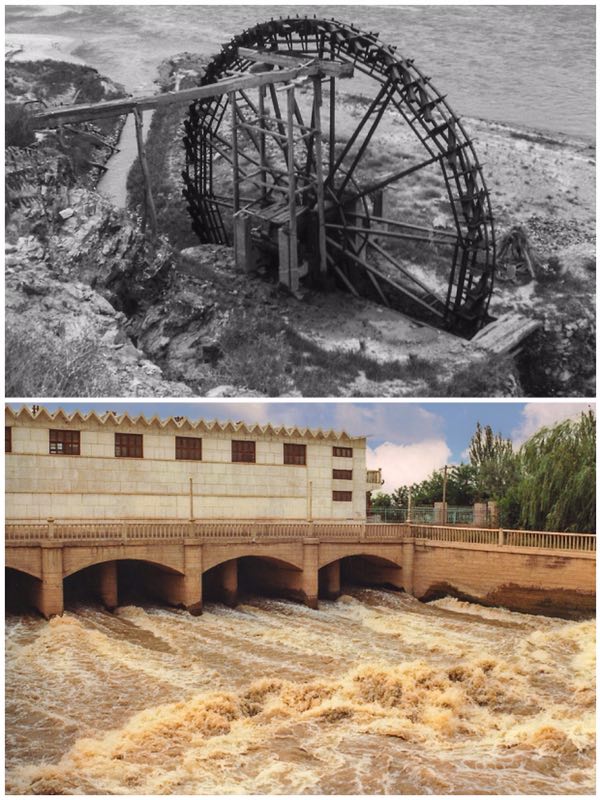 The Yellow River, flowing also from the high plateau of Qinghai, has had a very mixed history. Due to the large quantities of easily eroded loess it carries, many stretches are too shallow for navigation. Indeed where it flows out onto the Bohai Gulf in Shandong it builds up more and more land, a constantly extending delta. Over time, such continual deposition has consequently resulted in flooding and even changing course. Where I am writing this in Tianjin, historically this was where the Yellow River flowed toward the Gulf. Today the city rests on sedimentary deposits carried cen-turies ago from central China! Similarly Shanghai and islands such as Chongming along with sur-rounding areas are built up from the Yangtze's river borne deposits.
In southern China, the Pearl River Delta has long been one of the world's busiest waterways with Guangzhou at the apex while Hong Kong and Macao sit at its mouth. It is composed of a complex system of channels, some natural, others manmade. Many hills dot the area, some were once islands while the surrounding flat, increasingly urbanized, land is composed of silt brought down by wa-terways that extend right to the border with Vietnam. At Guangzhou the Pearl River (Zhujiang) is supplemented by the East (Dongjiang) while westwards, the North (Beijiang) and mighty West (Xinjiang) Rivers become part of an incredibly complex maze of major and smaller streams particu-larly across the western delta areas. All of these water channels remain today navigable highways busy with barge traffic but also larger container-carrying vessels moving to and from major Delta ports. This geographic area has long been one of China's leading centers of mercantile activity.
Most Viewed in 24 Hours
China Views