Rivers at the heart of China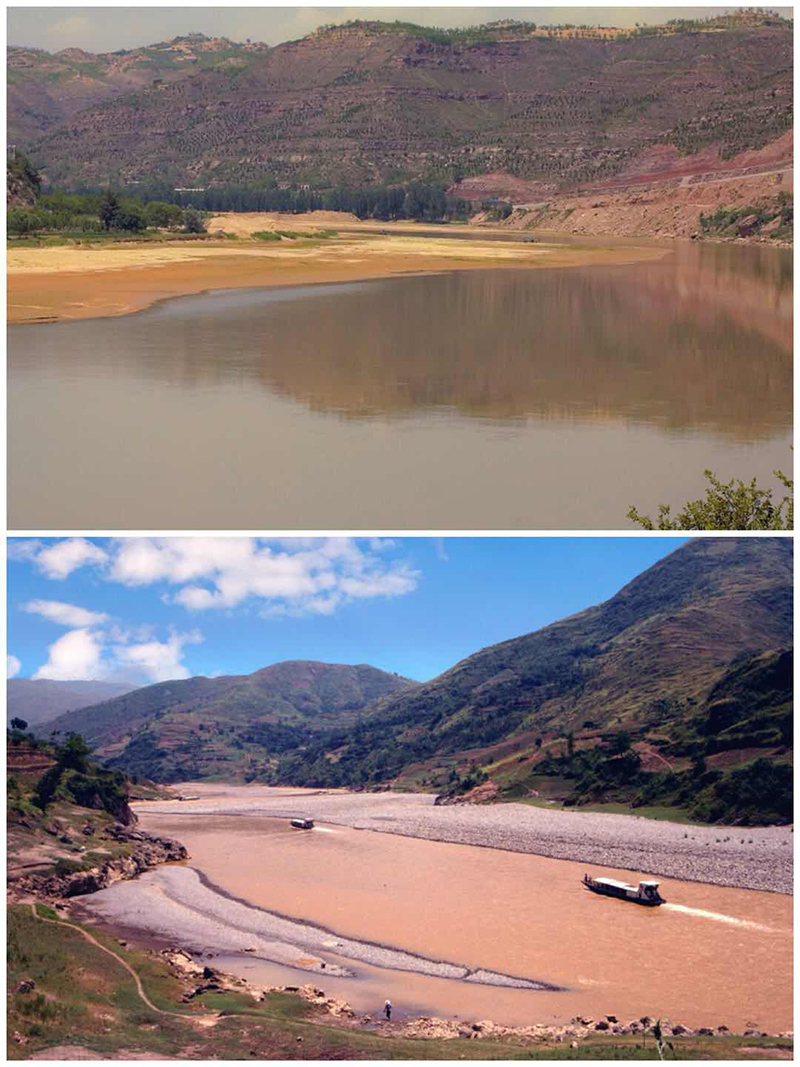 What fascinates me is how a river such as the Yangtze has so physically cut down through parts of China's surface to produce some of the world's most dramatic landscapes. At 6,380 kilometers in length it is Asia's longest and busiest river and world's third-longest after the Nile and Amazon. Its watershed encompasses 20 percent of China's total land area, takes in 700 tributaries while account-ing for 35 percent of the nation's fresh water resources. More than 200 million people live along its main valley and up to 400 million within the entire watershed. "Yangtze" means "child of the ocean". The name, Changjiang or "Long River", applies mainly to its lower or main section. Northwest from Yibin in Sichuan, it is the Jinshajiang or "Golden Sand River". After descending from the Qinghai-Tibet Plateau it swings abruptly round its first major bend at Shigu in Yunnan before heading northeast toward Qiaotou where it is joined by the Small Zhongdian River flowing down from today's "Shangri-La". Beyond that confluence everything changes rapidly as the sheer slopes of the mighty Jade Dragon Snow Mountain push in on the flow squeezing the waters with tremendous force through one of the world's deepest and most powerful chasms, the Tiger Leaping Gorge. The roaring sounds, the sheer scale almost terrifying in proportion yet only a few kilometers downstream at Daju, calmness returns. There, small ferries can cross but the river is still hemmed in by spectacular peaks.
At Yibin, the Jinshajiang merges with the Minjiang, forming the main course of the Yangtze down to the great inland port of Chongqing before passing through the magnificent scenery of the Three Gorges. It emerges almost suddenly onto a vast plain resting only a few meters above sea level with the waters of the Dongting Lake more resembling an inland sea. It is still a long, long way from the sea at Shanghai!
Most Viewed in 24 Hours
China Views