Rivers at the heart of China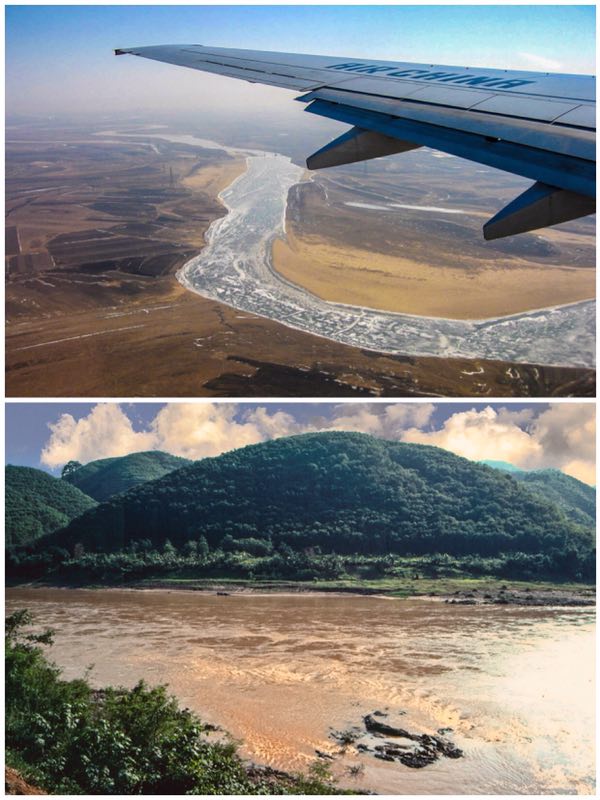 I would read both academic and travel books about the world's great waterways and watch with fascination television documentaries that followed the course of the Nile, the Amazon and more. However, it was not until coming to China that I was able to undertake my own river explorations and appreciate the importance of such watercourse in this country's story. Tales abound of the many people living in towns and villages along their banks whose lives depended on rivers for transport, food, power, irrigation but also whose existence could be threatened by the ever-present danger of seasonal flooding.
In China, apart from major inland ports such as Chongqing, most people have long lived relatively close to rivers or where they approach and enter the sea. Shanghai being a perfect example. Rivers in such lower stages are often wide, slow moving, regularly spanned by high bridges under which local ferries rush past or giant container vessels slide slowly underneath heading off or returning from long maritime journeys. However, rivers such as the Yangtze, China's "Long River", flowing past Chongming Island and into the East China Sea have traversed so much of the country's physical and indeed human geography.
Generally rivers flow through a series of stages from upland to lowland. In China's case, the major ones mainly originate from the high, lightly populated uplands of the Qinghai-Tibet Plateau. Start-ing from melting snow and ice supplemented by summer rains, aided through gravity they flow downwards toward the sea or inland lakes, increasing their volume from tributary currents. Indeed the great rivers are the result of often hundreds of smaller rivers coalescing together. The Yarlung Tsangpo, Nujiang and Lancangjiang also flow down from that plateau eventually toward southern or southeastern Asia. However, through a fluke of geology the Yangtze abruptly turns to eventually head eastwards. Indeed it is hard to appreciate how China would have been without the Yangtze, a river at the heart and soul of this country. Throughout history it has provided an important corridor, connecting western and central China with the ocean, indeed to the Pacific.
Most Viewed in 24 Hours
China Views