Media's role in strengthening China-Russia ties
4. Education, tourism and sports
Students of Confucius Institute learn Chinese calligraphy in Russia on October 22, 2013. [Photo/VCG]
Russia has 22 Confucius Institutes and more than 200 schools offer a series of Chinese language teaching programs. China has 22 Russian centers and more than 300 schools providing Russian-language teaching programs.
The Trans-Siberian Railway, with a total length of 9,288 kilometers, offers Chinese tourists an alternative way to travel around Russia. [Photo by YAN HAO/CHINA DAILY]
More than one million Chinese tourists visited Russia in 2016, and 1.7 million Russian visitors traveled to China.
"Red Tourism" programs - which visit historical sites associated with early communist activities - are growing in popularity as the two nations work together to foster tourism cooperation.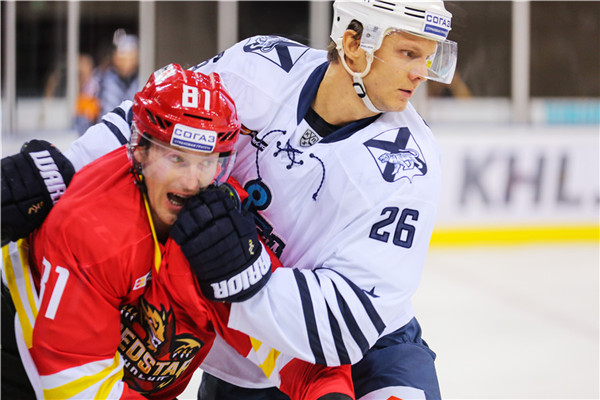 Players from the Kunlun Red Star and Admiral Vladivostok compete during a KHL game played in LeSport Center, Beijing on Sept 5, 2016. [Photo/VCG]
Kunlun Red Star is the first Chinese team to join the Kontinental Hockey League (KHL).
China and Russia also cooperate on the preparation of 2022 Winter Olympic Games.