Air, sea, and land projects show economic development of Xiamen
Editor's note: As a dynamic city values innovation and sharing, Xiamen's economic development remains one of the best examples of China's reform and opening-up, starting from three decades ago. From a leading aircraft maintenance center to China's first automated container terminal, let's take a look at Xiamen's industrial transformation and upgrading through three projects based on air, sea and land.
Land: China-Europe (Xiamen) Freight Train Service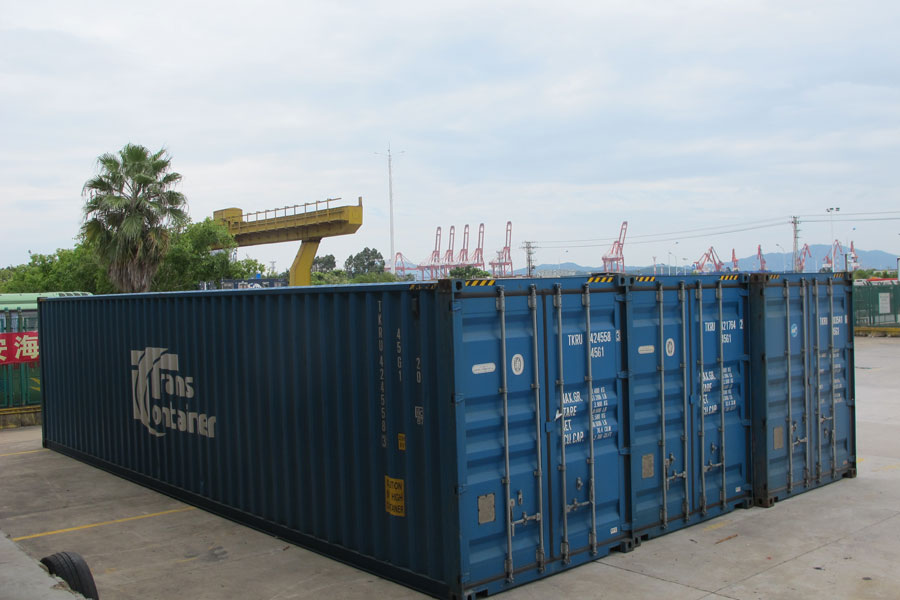 Containers at Haicang Area, Xiamen Port wait to be loaded onto the China-Europe (Xiamen) Freight Train, Sept 2, 2017. [Photo/chinadaily.com.cn]
Russia, a BRICS nation, is also one of China's largest trading partners. Xiamen's exports to Russia totaled 5.1 billion yuan, while imports from the country reached 1.9 billion in 2016, thanks to the regular freight train service between Xiamen and Moscow.
Major exports from the port of Xiamen to Europe include machines, electronic devices, clothing and high-end construction materials, while the freight train usually brings back food, wines from Europe and high-end timber from Russia, said Jiang Jingdong, executive director of Xiamen Haicang Logistics Investment Co, a major carrier of China-Europe (Xiamen) freight trains.
"Cross-border e-commerce customers from the Netherlands and Germany also are our customers," added Jiang. "We cover Central-Europe and Southeast Asian markets as well, and that distinguishes us from other China-Europe lines."
The first freight train to Europe from the city departed Haicang port, Xiamen, in Aug 2015. Traveling via Southwestern China's Chengdu city and passing through Northwest China's Alataw Pass in Xinjiang, the train passed through Kazakhstan, Russia and Belarus before ending its run in the Polish city of Lodz.