Houston opens 2nd convention center to evacuees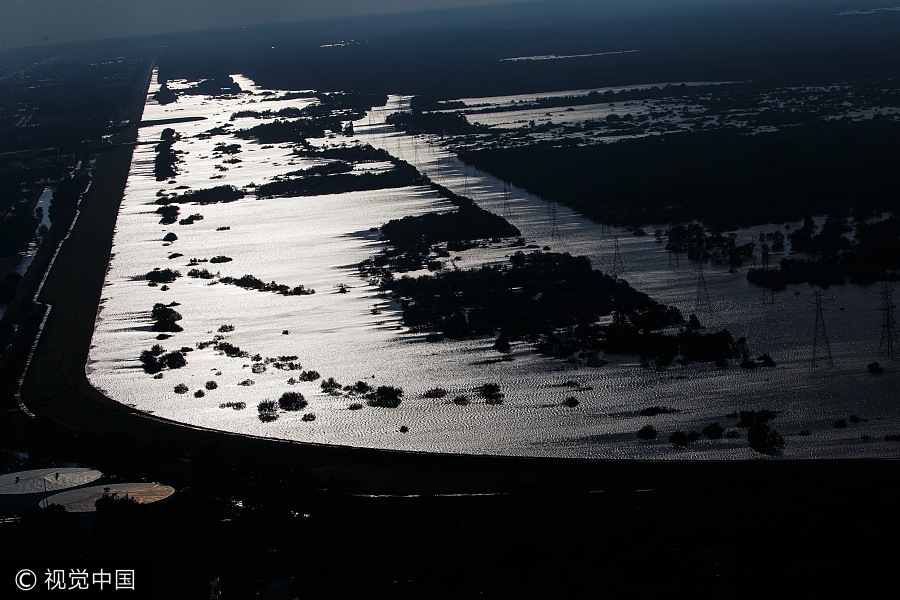 The water levels are high at the Addicks reservoir in Houston, Texas, on Aug. 29, 2017. [Photo/VCG]
8:15 pm
Beaumont police say a woman has died after she and her young daughter were swept into a rain-swollen drainage canal while trying to escape their stalled vehicle.
A police statement said the woman pulled her vehicle into a theater parking lot about 3:35 p.m. Tuesday, where it became stalled by high water. The woman then took her daughter, exited the car and was swept about a half-mile away.
Two Beaumont police officers and two fire-rescue divers in a rubber boat spotted the mother floating with the child, who was holding onto her mother. Officers pulled the child and the mother into the boat. The child was responsive but suffering from hypothermia; the mother was unresponsive and efforts to revive her failed. The child is hospitalized in stable condition.
Authorities and family members have so far reported more than a dozen deaths from Harvey.
Reuters