Jack Ma coaches African entrepreneurs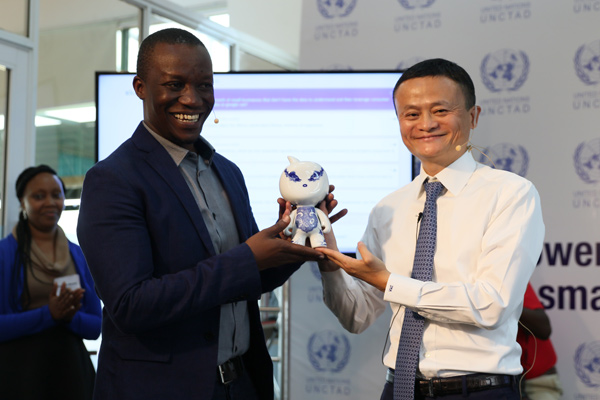 Jack Ma (R), the founder and executive chairman of Alibaba Group gives lectures to young entrepreneurs in Nailab. [Photo by Liu Hongjie/chinadaily.com.cn] 
"Ma's speech is inspiring," said Beverly Mbeke, owner of Urbane Madame, an infographic design company in Nairobi. "I learned to be brave in business and ideas on how to gain access to a big market."
"It is a fantastic opportunity to meet with one of the greatest business leaders of the modern world," said Daniel Yu, chief executive of Soko Watch, a small copy of Alibaba in Kenya. "He came in Kenya to highlight the opportunity in the global ecosystem. I am very excited to be building my own small business here and I hope one day I will be as big as Alibaba as well."
With globalization as its long-term strategy, Alibaba Group, the world's largest retailer, aims to serve 2 billion consumers around the world and help create 100 million jobs in two decades.