Jianbing, a Chinese crepe, attracts New Yorkers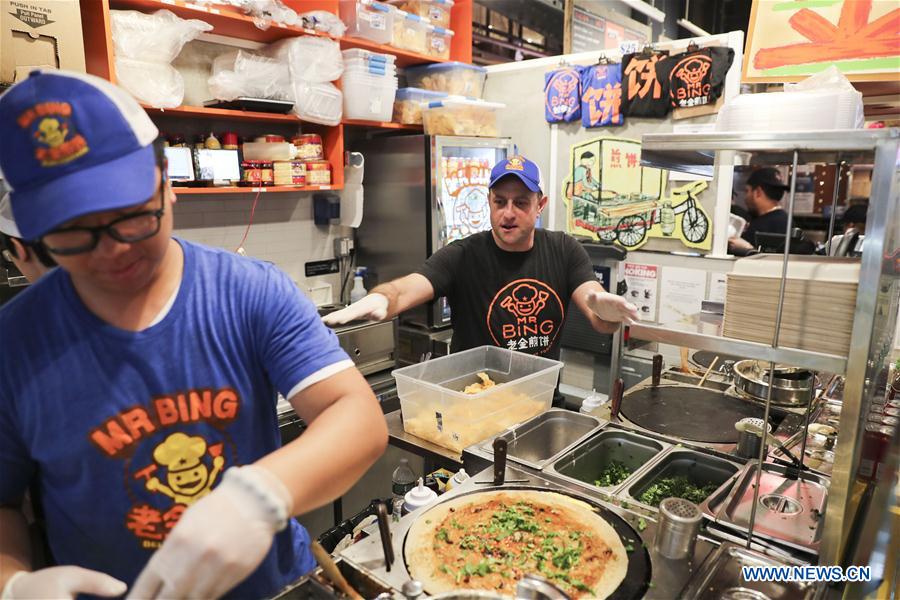 Brian Goldberg speaks with his staffers at the kiosk of Mr. Bing in UrbanSpace food court in New York, the United States, April 17, 2017.
According to Goldberg, the best-selling flavors are Peking duck and the original. Apart from the UrbanSpace kiosk, Goldberg is also planning on opening another two, in Chelsea and Flatiron separately.