Home / World / Asia-Pacific
8 killed after avalanche hits E. Japan, 40 others injured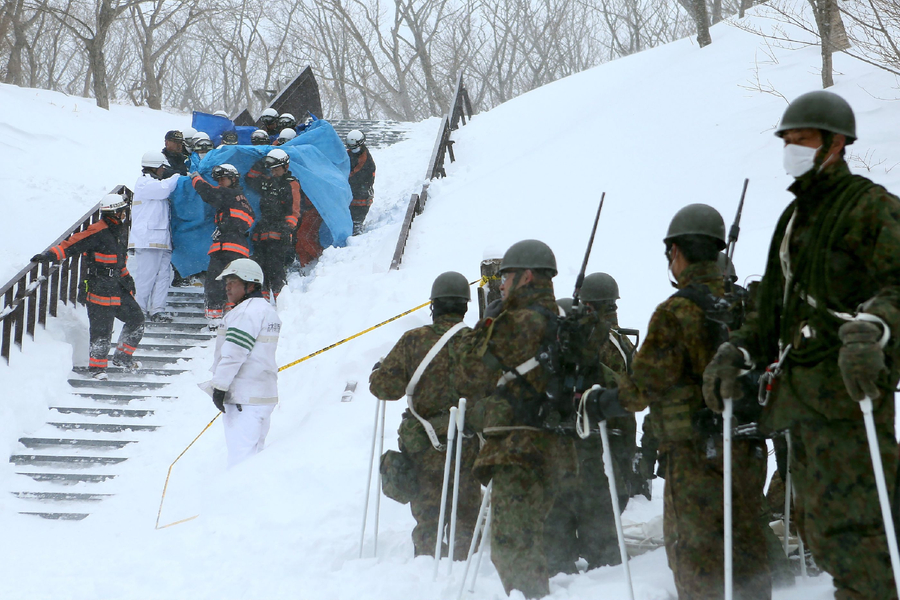 Local government authorities, given the scope of the disaster, asked for the assistance of the Self-Defense Forces (SDF) to help with relief and rescue operations. [Photo/VCG]
The springtime climbing event began on Saturday and was supposed to finish at noon on Monday. The students and teachers started climbing at around 7:30 a.m. local time on Monday.
The avalanche was believed to have occurred around 9:20 a.m. local time on the upper side of one of the slopes at the Nasu onsen Family Ski Resort.
Local government authorities, given the scope of the disaster, asked for the assistance of the Self-Defense Forces (SDF) to help with relief and rescue operations.