China, Pakistan to reap 'early harvest' in economic corridor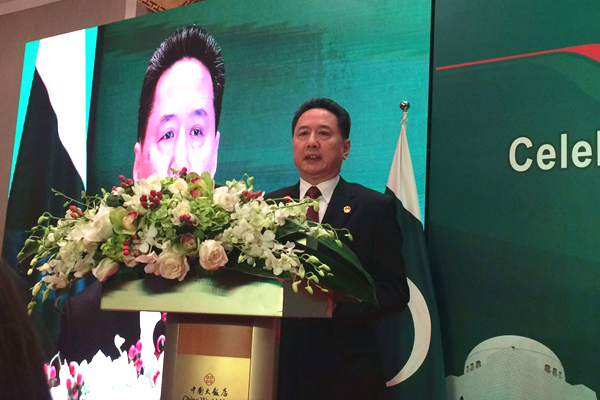 Transport Minister Li Xiaopeng delivers a speech during the reception in Beijing, Mar 23, 2017. [Photo by Liu Jing/chinadaily.com.cn]
An "early harvest" is expected for projects involving transportation, infrastructure and energy in the China-Pakistan Economic Corridor (CPEC), according to Li Xiaopeng, Chinese transport minister.
The CPEC is a major project of China's Belt and Road Initiative.
"These projects not only form the strategic framework for bilateral cooperation, but also enhance regional interactivity thus serving as an example for the Belt and Road international cooperation," Li said.
The remarks were made on Thursday during a reception hosted by the Pakistan embassy to celebrate the 78th National Day in Beijing.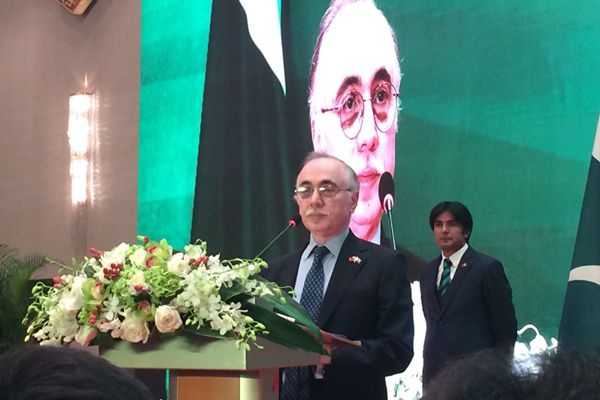 Masood Khalid, ambassador of Pakistan to China, delivers a speech during the reception in Beijing, Mar 23, 2017. [Photo by Liu Jing/chinadaily.com.cn]
During his speech, Masood Khalid, ambassador of Pakistan to China, hailed the ambitious initiative and flourishing relationship between China and Pakistan.
Pakistan's stable economic prospect and the establishment of the CPEC offer great opportunities for investors especially entrepreneurs from China, said Khalid.
Currently, there are 19,000 Chinese nationals working in Pakistan, he said. On the other hand, about 18,000 Pakistani students study in China and the Pakistani government has carried out a program in the country to help people learn Chinese language and culture.
"These students will serve as a bridge between the two countries to promote friendship and deepen bilateral understanding," he added.