Zambian president opposes holding referendum due to financial constraints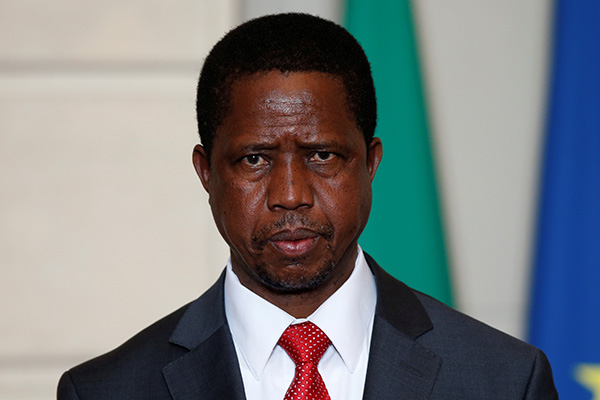 Zambia's President Edgar Lungu attends a signing ceremony at the Elysee Palace in Paris, France, February 8, 2016. [Photo/Agencies]
LUSAKA - Zambian President Edgar Lungu said on Wednesday that he will not succumb to pressure and allow the holding of a referendum on the Bill of Rights due to financial constraints.
Last week, the Civil Society Constitution Agenca (CiSCA), a coalition of civil society organizations in Zambia, launched a campaign to push for holding a referendum to enact the Bill of Rights and improve people's rights after a previous referendum held alongside the general elections last year flopped.
The CiSCA is an alliance of individuals and organizations advocating constitutionalism, rule of law and the inclusion of an expanded Bill of Rights in the amended constitution.
CiSCA Chairperson Bishop John Mambo said now is the time for all Zambians to unite and demand a constitution that would benefit all citizens.
During the International Women's Day celebrations in Lusaka, Lungu said his government will not hold the referendum because his priority is to improve the people's lives.
He said the country had held two costly elections in the last two years and his administration has no immediate plans to hold another referendum.
The previous referendum flopped last year since it failed to garner enough votes.