London smog: worse than Beijing on Monday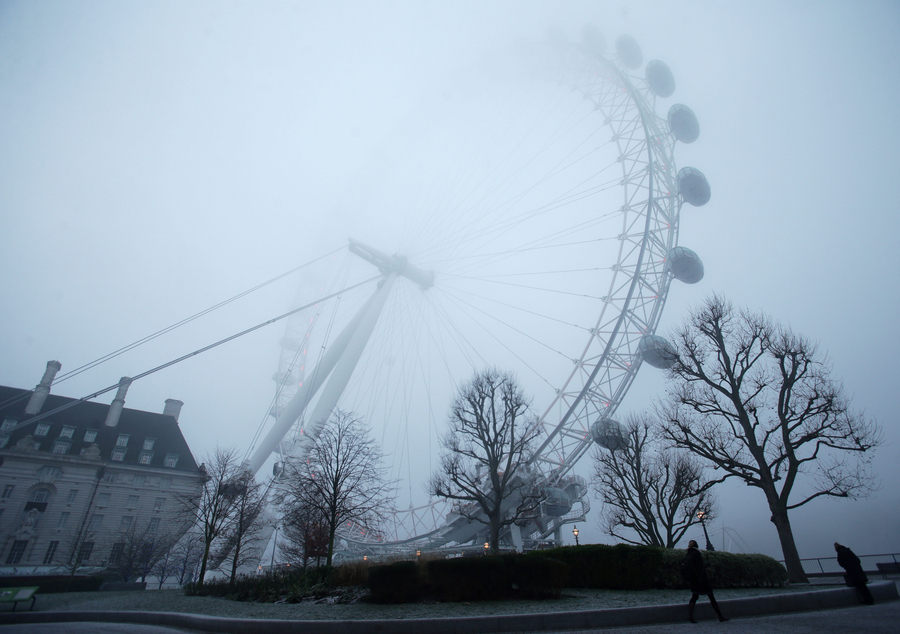 The London Eye on the South Bank in London, is shrouded in fog, as dense fog caused travel disruption across southern England, with thousands of air passengers facing cancellations and delays. [Photo/VCG]
London is known for its fog, but this week its smog made headlines as the city's air pollution levels surpassed those in Beijing.
The comparison between the two cities was first noticed on Sunday by Simon Birkett, who runs the Clean Air London campaign, according to the Greenpeace website.
The Air Quality Index, based in Beijing, employs official air-quality data provided by environmental protection agencies in some 70 countries. It compares those numbers to a scale used by the US EPA, and the data are published in real time.