London smog: worse than Beijing on Monday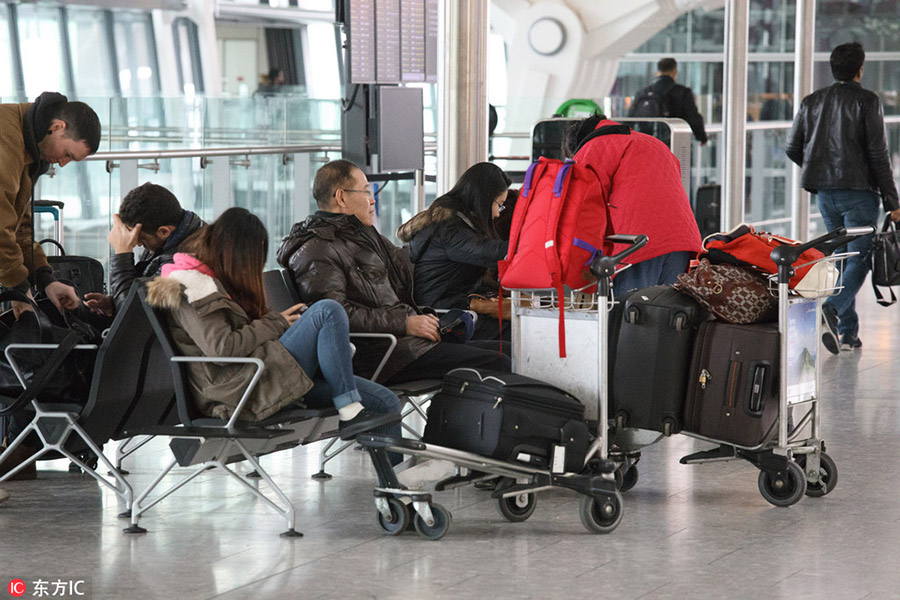 Flight delays at London Heathrow airport caused by fog leaves many stranded and waiting on January 23. [Photo/IC]
London Mayor Sadiq Khan issued the highest-possible air pollution alert in the city for the first time on Monday, and said on Tuesday that the city's "filthy air" is a "health crisis".
"We're delivering the strongest emission measures to clean up our bus fleets, charging for the dirtiest most toxic diesels and bringing forward and then extending the Ultra Low Emission Zone," Khan said in a statement on london.gov.
"The government urgently need to do their bit. They need to devolve more powers to London and introduce a national diesel scrappage scheme to rid our streets of the dirtiest vehicles," he said.
"They also need to reform vehicle excise duty and bring in a new Clean Air Act that finally tackles this problem and means that Londoners don't have to be afraid of the air we breathe," Khan said.