Top Republican leader votes for Donald Trump despite hostile relations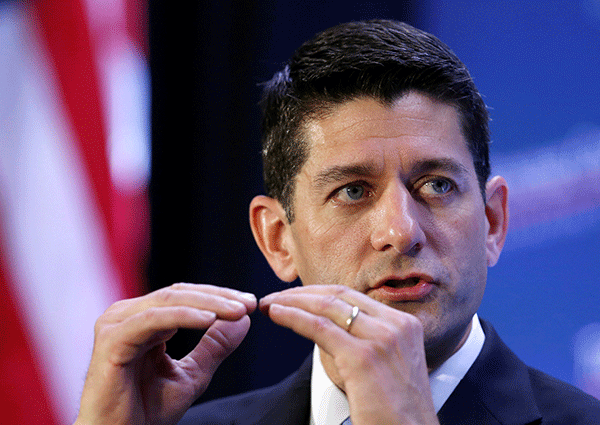 US House Speaker Paul Ryan (R-WI) participates in an interview at the Economic Club of Washington in Washington, US, September 28, 2016. [Photo/Agencies]
WASHINGTON - Despite his deliberate distance from the Republican presidential nominee Donald Trump, House Speaker Paul Ryan said on Tuesday he had already voted for the man with whom he clashed constantly in the chaotic election year.
"I stand where I've stood all fall and all summer," the highest-ranking Republican official said in an interview.
"In fact I already voted here in Janesville for our nominee last week in early voting," said Ryan, referring to his hometown in Wisconsin. "We need to support our entire Republican ticket."
The relations between Ryan and Trump were constantly tense through the general election with the speaker standing aloof from Trump's campaign.
After an 11-year-old leaked audio clip disclosed Trump's past lewd and sexually aggressive remarks about women, hostility between the two was exacerbated, with Ryan telling fellow Republicans that he would neither defend nor campaign with Trump while the New York billionaire developer calling Ryan "very weak and ineffective leader."