Chinese buyers getting virtual tours of the UK's real estate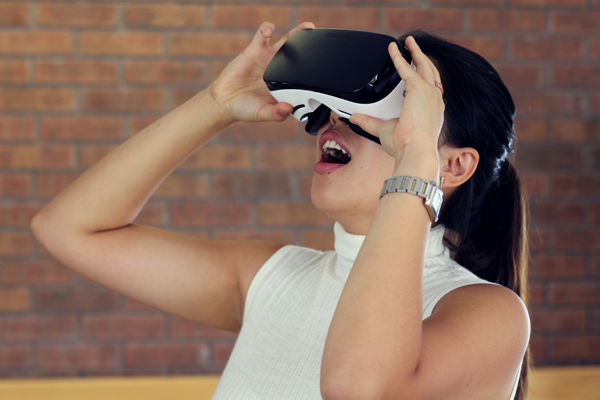 Chinese homebuyer shops for international home using VR. [Photo/provided to chinadaily.com.cn]
Virtual reality technology has developed hugely in recent years and UK real estate agents are now using it to sell property to prospective Chinese buyers who want to invest without leaving their homes and offices.
The technology lets clients-who include architects, property developers and real estate agencies-offer customers the chance to experience a potential new home as if they were really inside it.
"Rather than buyers having to rely on 2D images, VR helps to inspire an emotional connection to a space, essential for those buying a home, and especially important for those buying from overseas," said Robert Kendal, CEO of Yulio Technologies, a Toronto-based virtual reality software company.
VR's ability to provide such an experience of an overseas property means buyers can avoid early overseas travel to physically investigate options.
Kendal thinks the technology, which can also give people an idea about properties that have not been built, is by far "the most powerful way of presenting a space to property buyers".
During the last decade, China has become a major investment contributor to the overseas property market. According to Enviro Estates, a UK-based independent global real-estate company, Britain saw more than 8 billion pounds of investment from Chinese property buyers between 2013 and 2014.
Many real-estate agents and property experts predict there will be a surge of interest from China and other Asian countries, from clients wanting to invest in Britain in the wake of a weak pound.
James Dearsley, who specializes in property technology, agrees that the contribution of VR will only make it easier to connect Chinese buyers with UK real estate.
"Traditionally, the nature of 'viewing trips' was popular, but VR offers the opportunity to alleviate the time-consuming nature of these," said Dearsley."Trips out are fundamentally inefficient, especially considering most buyers have little or no knowledge of the region they are buying in."
Despite the fact that Chinese investors are increasingly looking to buy British property, industrial experts believe the number of people traveling overseas will decrease as travel for viewing purposes becomes less necessary.
"Traveling abroad used to be critical for decision-making, but not anymore," added Eric Li, the China-based managing director of Goldmark Investment Group, a leading comprehensive property investment firm.
Li noted that most of his clients have connections outside China, either children studying overseas or relatives living abroad.
"When approaching us, most of them already show strong enough interest in investing overseas. Less and less of them rely on a physical trip to gather intelligence," he said.