Japan PM sends ritual offering to Yasukuni Shrine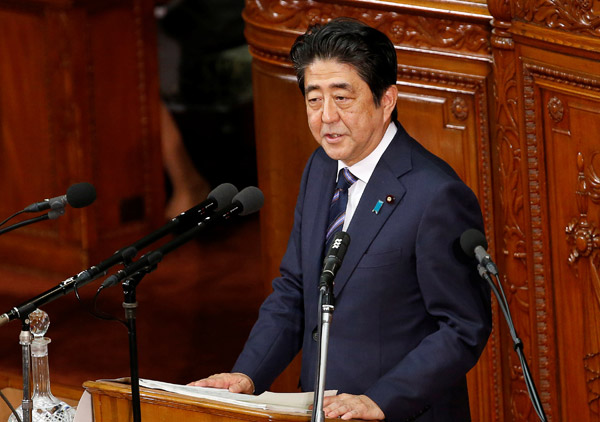 File photo of Japanese Prime Minister Shinzo Abe who gives an address at the start of the new parliament session at the lower house of parliament in Tokyo, Japan, Sept 26, 2016. [Photo/Agencies]
TOKYO - Japanese Prime Minister Shinzo Abe sent a ritual offering Monday to the notorious Yasukuni Shrine in Tokyo during the war-linked shrine's annual autumn festival, regardless of the feelings of the peoples of Japan's Asian neighbors.
Abe made the "masakaki" tree offering under the name of the prime minister, local media reported.
He is reportedly to refrain from visiting the shrine during the four-day annual autumn festival.
Yasukuni Shrine honors 14 Class-A convicted war criminals among 2.5 million Japanese war dead from WWII and is regarded as a symbol of the past Japanese militarism.
Visits to the infamous shrine by Japanese leaders and officials have sparked strong criticism from countries including China and South Korea.