Africa's ability to attract more FDI rests on policy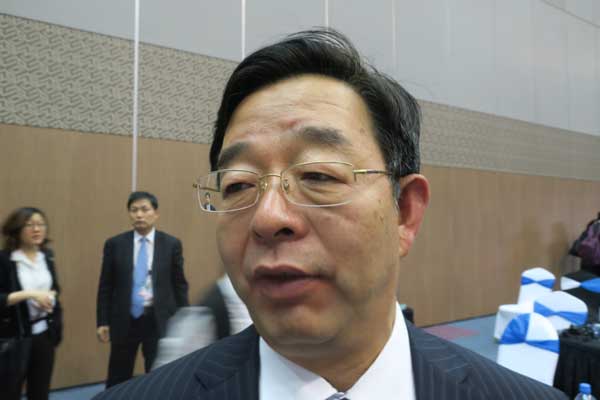 Chi Jianxi, Chair of the CAD Fund, says Africa needs a better investment environment. [Photo by Lucie Morangi/China Daily Africa] 
The China-African Development Fund has urged African countries to put more effort into improving their investment environments to attract more foreign funds. Chi Jianxin, Chair of the Chinese private equity funded by the China Development Bank, said consistency in policy implementation would also boost investors' confidence to inject funds in the continent.
"Investors are averse to policies that seem attractive in the initial years then change afterwards just when businesses are breaking even. Such moves eat into profits and eventually hurt their bottom line," the chairman said, whilst addressing a session during the United Nations Conference On Trade and Development (UNCTAD) currently taking place in Nairobi, Kenya.
According to the World Investment report 2015, released by UNCTAD, FDI inflows into Africa remained flat at $54 billion in 2014.
Furthermore, Chi advised investors to spread their risks by funding different sectors and regions. By doing this, he believes investors will amass experiences that can be shared by both the private and public sector.
"New investors will easily borrow these experiences and make informed decisions, which will see an upswing in funds into the value chains hence accelerating development," he said.
The session explored trade strategies that would strengthen Africa's ability to meet global sustainable development goals that were agreed upon by world leaders last year. There are 17 goals and 160 targets that are to be met by 2030.
Chi noted that foreign investment funds should assist countries with necessary skill capacity to enable them to prepare bankable projects. He revealed that his organisation had funded a large number of Chinese investors in Africa who were developing industrial parks, while some invested in businesses inside these special zones.
The chairman nonetheless noted that infrastructure projects continued to be more lucrative for the Chinese organization. "The manufacturing sector is still at its infant stage and in some countries, its growth is declining. But there is a huge appetite by African governments to expand their infrastructure networks," he said.
It is estimated that Africa's infrastructure deficit will be approximately $90 billion every year for the next decade.