US warplanes bomb IS militants in Libya, over 40 dead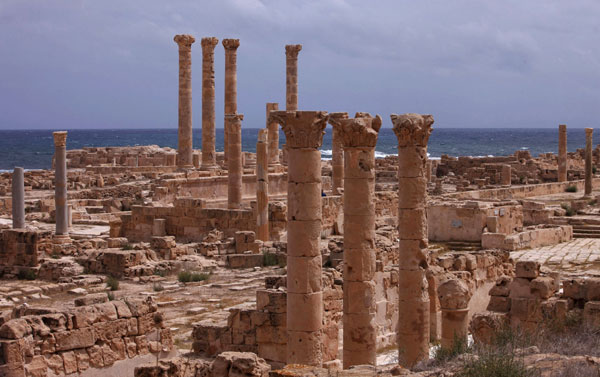 Old Roman ruins stand in the ancient archeaological site of Sabratha on Libya's Mediterreanean coast, in this June 1, 2013 file photo.[Photo/Agencies]
TRIPOLI  -- US warplanes on Friday bombed positions of Islamic State (IS) affiliates in the Libyan city of Sabratha, killing more than 40 extremists, a municipal official said.
The attack left six others injured, Mayor of Sabratha Hassan Thwadi said in statements.
The airstrike targeted Noureddine Chouchane, a senior Tunisian militant linked to two deadly attacks last year in Tunisia, media reports said.
Sabratha is a Libyan coastal city located near the Tunisian border. Western officials claim the city is a haven of IS affiliated militants.
The IS in Libya dominates the city of Sirte, nearly 450 km east of the capital Tripoli, as well as the eastern city of Derna.
Libya has been suffering a security vacuum and a state of anarchy since the fall of Muammar Gaddafi's administration in 2011.
The poor security conditions in the north African country enabled militants to spread and gain more power on ground.