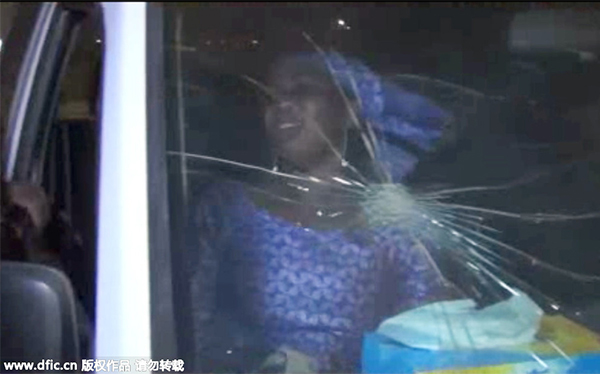 In this image taken from local television, a rescued woman sits in a vehicle with bullet hole in windshield near the Splendid Hotel, Friday, Jan 15, 2016, in Ouagadougou, Burkina Faso. [Photo/CFP]
OUAGADOUGOU - Around 20 people have been killed in an attack by suspected Islamist militants on a hotel in the capital of Burkina Faso on Friday, according to the director of the university hospital who spoke to patients wounded in the attack.
"We have received around 15 wounded people. There are people with bullet wounds and people who are injured because of falls," said Robert Sangare, director of Ouagadougou's university hospital centre.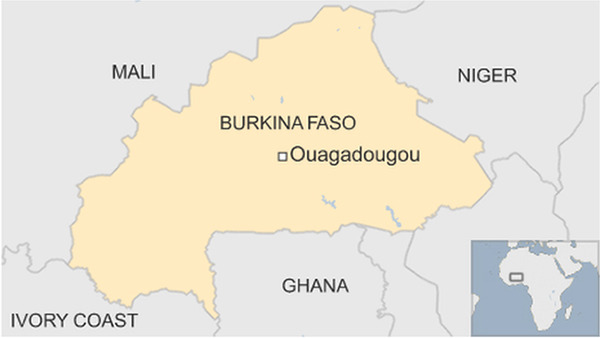 A similar attack by Islamist militants on a hotel in neighbouring Mali in November left 20 people dead.
The hotel is estimated to have more than 100 people and the local government began launching a raid to free hostages, according to Xinhua.
This hotel is popular with Westeners and UN workers. Sources saying at least three gunmen, active hostage situation and hotel fire.
Eyewitnesses reported hearing exchanges of gunfire between the men and security forces, as well as sporadic gunfire from inside the four-star hotel close to the country's international airport, reported BBC.