Boko Haram still a hard nut to crack for Nigeria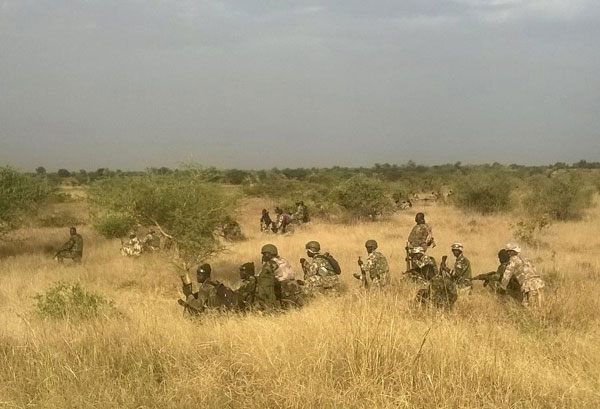 Nigerian army soldiers wait in position as they attack a Boko Haram position in the Gubio government area of Borno State, Nigeria, November 8, 2015. [Photo/Agencies]
ABUJA - Nigeria's fight to end the Boko Haram insurgency with billions of US dollars committed is yielding results this year, but the Islamist group has proved to be a hard nut to crack.
President Muhammadu Buhari said last week Nigeria had "technically" won the war against Boko Haram.
"Boko Haram has reverted to using improvised explosive devices... Boko Haram as an organised fighting force, I assure you, that we have dealt with them," said the president.
The president said Boko Haram had been degraded compared to the near-war situation the sect subjected the country to same time last year.
The army has retaken many areas previously controlled by Boko Haram in the northern region where normalcy is returning with students going back to schools, burned houses being built, markets being reconstructed and hustling and bustling taking place.
In an interview with Xinhua, Defense Chief Gen. Gabriel Olonishakin said the ongoing operations against Boko Haram was "satisfactory" and "well on course".
"The army has made so much progress and their assessment has been fair so far. Of course, we recorded some losses and these losses are inevitable in operations," he said.
However, just in the past four days since Dec. 25, at least 70 people have been killed in attacks, including suicide blasts, carried out by Boko Haram.