Heatwave in Egypt kills at least 61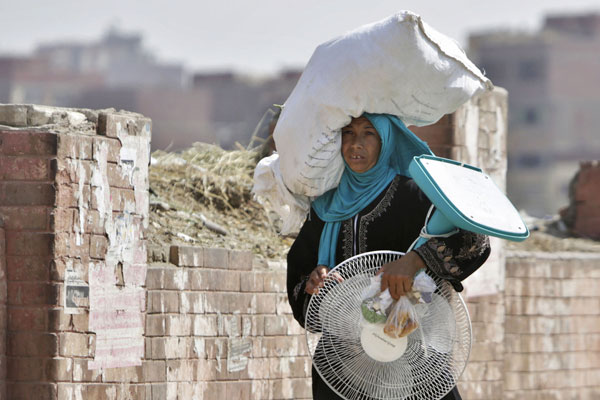 An Egyptian farmer carries an electric fan as she walks through a Cairo street, Egypt, Tuesday, Aug 11, 2015. [Photo/Agencies]
CAIRO - A heatwave killed at least 61 people across Egypt from Sunday to Tuesday and caused nearly 600 people to be admitted to hospital, Egypt's health ministry said on state news agency MENA on Wednesday.
Heatstroke killed 21 people on Tuesday and 40 people on Sunday and Monday, the health ministry was cited as saying.
Most of Tuesday's victims were elderly, the ministry said.
Local media have reported that some of the deaths from the heatwave occurred in psychiatric wards and prisons.
Temperatures would reach a high of 37 degrees Celsius (98.6 Farenheit) on Wednesday, MENA citing meteorological officials as saying.
The health ministry said 581 people have been admitted to hospital for heat exhaustion as a result of the soaring temperatures, with 204 remaining in hospital care.