Liberia discharges last confirmed Ebola patient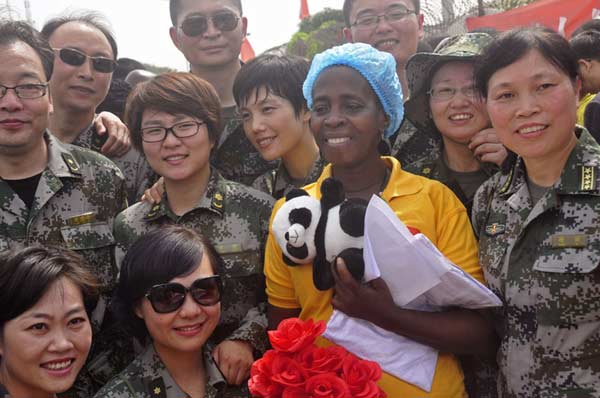 Ebola patient Beatrice Yardolo, center, surrounded by Chinese military health workers, as she leaves the Chinese-run Ebola Treatment Unit where she received treatment in Monrovia, Liberia, March 5, 2015. [Photo/IC]
MONROVIA -- Liberia discharged the last confirmed Ebola patient on Thursday from a Chinese-run Ebola Treatment Unit (ETU).
There are now no confirmed Ebola cases in all of Liberia's nineteen ETUs across the whole country.
At a brief discharge ceremony held in Monrovia, China's ETU Commanding Officer, Col. Yang Haiwei said the patient was brought to the unit on Feb. 18, 2014 in a very bad state.
"After 15 days of treatment administered by the Chinese medical team, the patient was finally cured," said Yang, adding that she was also the sixth Ebola survivor of the China ETU.
However, he warned of consequences if Ebola protocols are ignored in homes across the country.
"This victory may be only temporary, but it is still a milestone. The Chinese medical team will keep on making contributions to the efforts against Ebola," Yang said.