China offers aid to Cape Verde volcano victims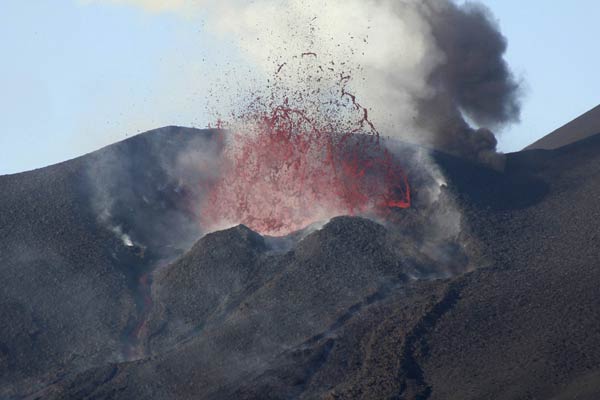 Lava explodes from a volcano next to the village of Portela on Fogo Island November 28, 2014. [Photo/Agencies]
BEIJING -- The Chinese government will provide emergency aid of $500,000 to Cape Verde for relocating victims of recent volcanic activity.
Continuous eruption of a volcano on the island of Fogo since Nov. 23 has destroyed a number of houses, disrupted power and telecommunications and left more than 1,300 inhabitants homeless, the Ministry of Commerce said Wednesday in a statement on its website.
To help with disaster relief, the Chinese government will soon offer the aid in spot exchange, the ministry said.