US evacuates Libyan Embassy staff to Tunisia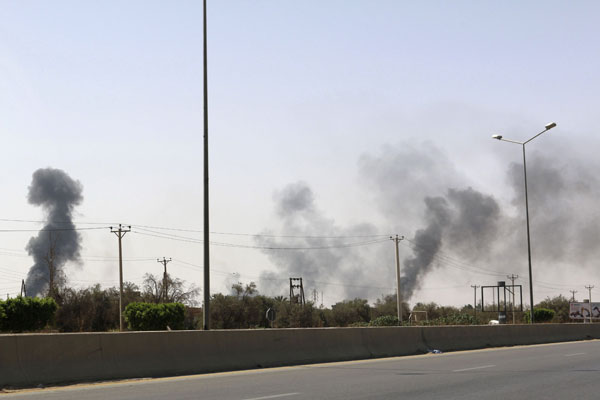 Smoke rises over the Airport Road area after heavy fighting between rival militias broke out near the airport in Tripoli July 25, 2014. Heavy black smoke rose over southern Tripoli on Thursday after rival militias exchanged artillery and rocket fire in a battle over the Libyan capital's airport that has killed around 50 people in nearly a fortnight of fighting. [Photo/Agencies]
WASHINGTON - The United States on Saturday evacuated its embassy staff from Tripoli to Tunisia due to intense fighting among Libyan militias near the facility, the US State Department said.
Personnel, including the US Marines who guard the embassy, were evacuated by land with F-16 fighters and Osprey helicopters providing security, the Defense Department said in a statement.
There were no incidents during the five-hour journey to Tunisia, the Defense Department said.