Egypt sends Mursi to trial in third case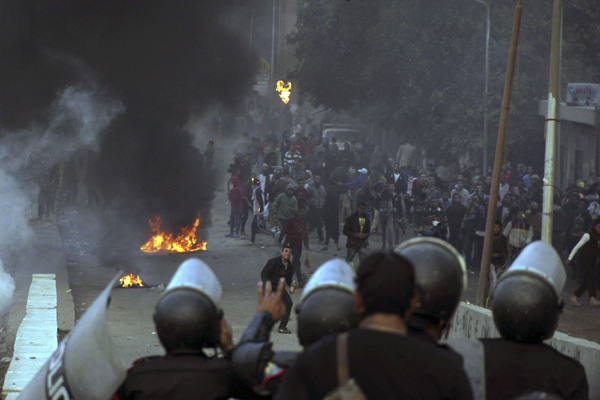 Supporters of the Muslim Brotherhood and ousted Egyptian President Mohamed Mursi run near burning tyres after riot police fired tear gas during clashes in Cairo December 20, 2013.
CAIRO - Egypt on Saturday referred to trial deposed President Mohamed Mursi and 129 others including members of the Palestinian group Hamas and Lebanon's Hezbollah on charges including killing policemen, a statement from the investigating judge said.
The case, related to a mass prison break during the 2011 uprising against former President Hosni Mubarak, marks the third set of charges brought against him since he was ousted by the army in July following mass protests against his rule.
Earlier this week, the prosecutor ordered Mursi and 35 other Muslim Brotherhood leaders to stand trial for conspiring with foreigners to carry out a campaign of terrorism in Egypt.
The statement issued by Hassan al-Samir, the investigating judge, did not name any members of Hezbollah or Hamas.