UK to simplify visa applications for Chinese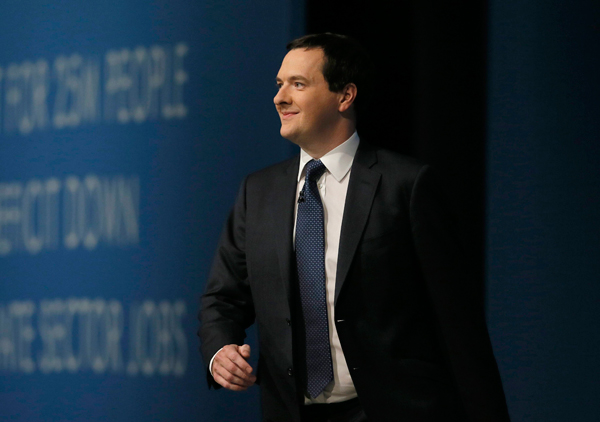 File photo of Britain's Chancellor of the Exchequer George Osborne in Manchester, northern England, Sept 30, 2013. [Photo/Agencies]
BEIJING - The UK will make it easier for Chinese nationals to apply for visas to visit the country, UK Chancellor of the Exchequer George Osborne announced on Monday while visiting China.
Among a number of new programs, one will allow selected Chinese travel agents to apply for UK visas simply by submitting the application form used for the EU Schengen visa and they will no longer need to submit a separate UK visa application form.
From next summer, door-to-door VIP visa services, which have been available in Shanghai and Beijing, will be promoted across the country.
The service dispatches teams to applicants' offices to collect finished application forms and biometric information. The collection process usually takes less than five minutes.
These changes will streamline and simplify the visa application process for Chinese visitors, while ensuring the system is strong and secure, and this is good news for British business and tourism, Osborne said.
Britain issued 210,000 visas to Chinese nationals in 2012. In the second quarter this year, Britain received nearly 150,000 visa applications from Chinese nationals, up about 40 percent from the first quarter.