US government shutdown to start after budget negotiations fail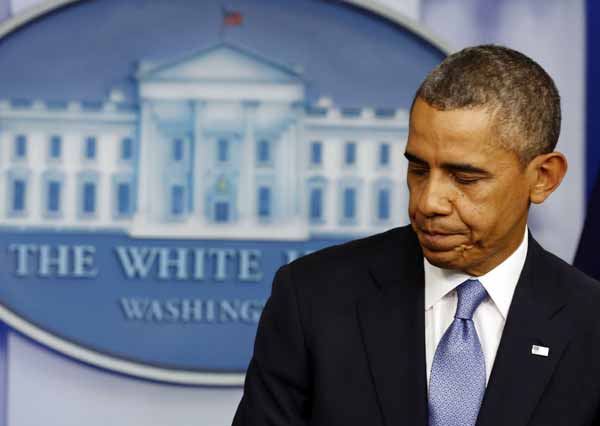 US President Barack Obama finishes a statement to the media about the government shutdown in the briefing room of the White House in Washington September 30, 2013. 
[Photo/Agencies]
WASHINGTON - The US federal government was due to start partially shutting down on Tuesday after lawmakers failed to compromise on an emergency spending bill before a midnight deadline.
Competing spending measures flew back and forth between the Republican-controlled House of Representatives and Democratic-led Senate late into Monday night, but Congress deadlocked over Republican efforts to use a temporary spending bill as a means to delay implementation of President Barack Obama's landmark healthcare law.
It is unclear how long a government shutdown will last. The funding gap will leave some essential functions like national security intact but sharply cut many regulatory agencies, furloughing up to a million federal workers.