One missing Chinese found safe in Afghanistan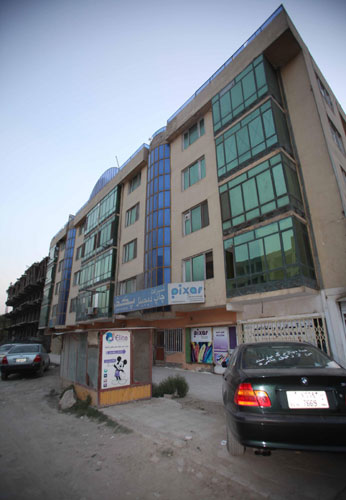 A view of the building is seen where three Chinese and an Afghan were killed Thursday by unknown armed people in Kabul, Afghanistan, on Aug 9, 2013. [Photo/Xinhua]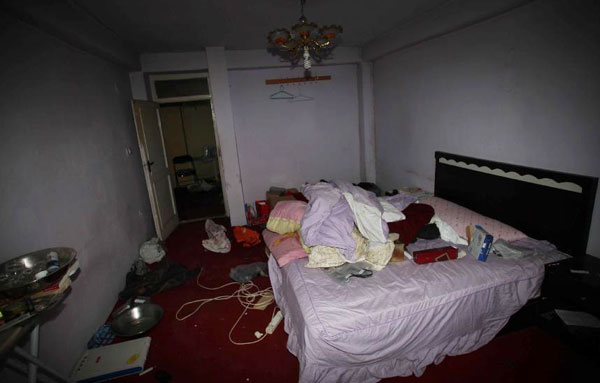 The room where three Chinese and an Afghan were killed Thursday by unknown armed people is seen in Kabul, Afghanistan, on Aug 9, 2013. [Photo/Xinhua]
KABUL - One of the two missing Chinese citizens in Thursday's attack had been found alive and transferred to a safe place, another one remained missing and searching is underway, the Chinese Embassy in Kabul said Saturday.
Three Chinese citizens, one male and two female, were killed Thursday in an apartment building in central Kabul, the capital of Afghanistan, which marked the first such incident in recent years in this war-torn nation.
The body of an Afghan male was also found at the criminal scene.
All the five Chinese victims are self-employed business people, the embassy confirmed.
According to the embassy, the two female victims were killed accidentally when they stopped by the apartment and met the criminals inside.
After the attack on Chinese citizens, the Chinese Embassy immediately urged the Afghan government to take all practical and necessary measures to arrest the perpetrators and ensure the security of Chinese citizens and institutions in Afghanistan.
Meanwhile, an official with the Afghan Interior Ministry described the bloody incident as a criminal act.
"Unidentified armed men sneaked into the apartment of the Chinese nationals in Qalai Fatullah area of the 4th police district on Thursday afternoon, killing four people including three Chinese and their Afghan guard," the official told Xinhua but declined to be named.