Fire contained at Kenya's main airport, no casualty
NAIROBI - Kenya's firefighters and emergency rescue teams have contained a fire that engulfed the Jomo Kenyatta International Airport (JKIA) in Nairobi on Wednesday.
The fire broke out at the arrival area early Wednesday, and forced authorities to shut down the country's main airport.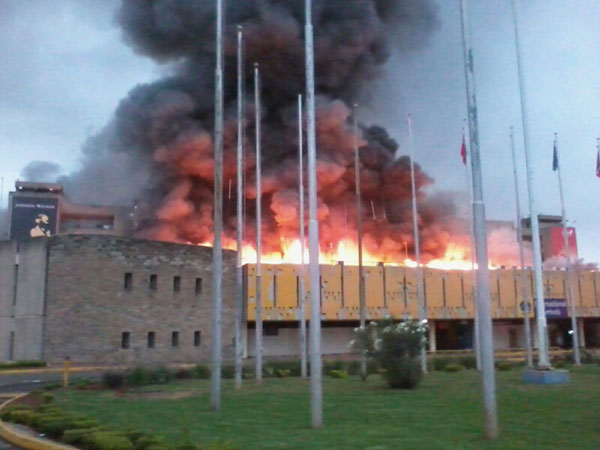 The Jomo Kenyatta International Airport goes up in flames, in Kenya's capital Nairobi, Aug 7, 2013. A fire engulfed Kenya's main airport on Wednesday, choking a vital travel and trade gateway to east Africa, witnesses and officials said. The cause of the fire was not yet known.[Photo/Agencies]
Witnesses saw clouds of smoke billow from the arrival section.
Government officials said no casualties were reported so far, adding that the cause of fire was still unknown.
"We have evacuated the passengers from the arrival section and were forced to redirect flights to other airports," said one government official.
"We would like to inform all our customers and stakeholder that all our incoming and outgoing passengers are safe," said Titus Naikuni, the CEO of Kenya Airways.
"Flights coming into JKIA have been diverted to Mombasa. Transiting passengers have been taken to hotels. Other flights from Nairobi have been temporarily suspended," said Naikuni.
Officials from Mombasa, Kenya's second largest city, confirmed that at least five international airlines had chose to land in Mombasa airport later the day.