53 air crash victims treated at San Francisco General
San Francisco General Hospital had treated 53 patients from Saturday's crash of Asiana Airlines Flight 214, the largest number of any local care facility, the hospital said late Sunday morning.
The hospital had treated 27 adults and 26 children; 19 patients remain, with 34 released. Among those still receiving treatment, six are critically injured, including one child. The other 13 have conditions listed as serious, fair to good.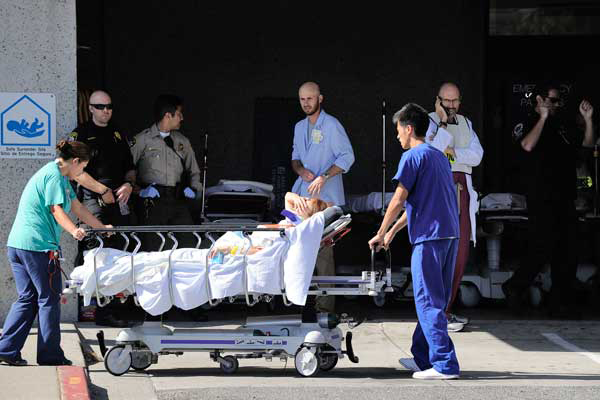 An injured survivor is transferred to San Francisco General Hospital. Chen gang / Xinhua
The ages of the adult patients range from 20 to 76. San Francisco General said it was treating patients who speak Korean, Chinese or English, including some who are bilingual, and has a staff of interpreters on hand.
Dr Margaret Knudson, the hospital's chief of surgery, said she was on call on Saturday when the first messages came in around noon local time that a "multi-casualty event" had occurred at San Francisco International Airport.
She told a news conference on Sunday that she went to the hospital's trauma area to identify the most seriously injured patients.
"Whoever triaged these patients at the airport did a fabulous job," Knudson said. "They got to us the sickest patients in the shortest period of time. I don't think those patients would [otherwise] have survived."
The hospital had four trauma teams ready to go and five operating rooms ready and staffed on Saturday to receive patients.
Knudson said injuries included a large number of abdominal injuries and spinal fractures, some of which include paralysis, and head trauma, as well as several orthopedic injuries.
"We also saw some patients with severe road rash, suggesting that they were dragged," Knudson said. "We're not sure if those patients were outside of the plane and what exactly happened to them, but both of those patients are alive."