Mandela still in critical condition: Zuma
JOHANNESBURG - Former South African President Nelson Mandela remained in a critical condition in hospital, President Jacob Zuma said on Monday.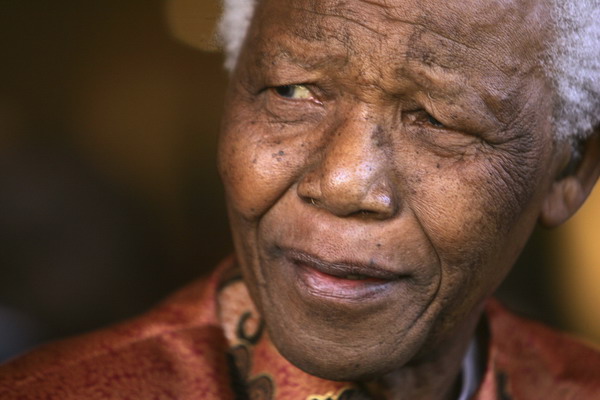 Former South African President Nelson Mandela smiles as he formally announces his retirement from public life at his foundation's offices in Johannesburg in this June 1, 2004 file photo. Mandela's condition deteriorated to "critical" on June 23, 2013, the government said, two weeks after the 94-year-old anti-apartheid leader was admitted to hospital with a lung infection. [Photo/Agencies]
"The doctors are doing everything possible to ensure his wellbeing and comfort," Zuma said at a briefing at the National Editors' Forum in Johannesburg.
Zuma thanked the briefing for the media for keeping the country informed on his condition.
Zuma announced on Sunday evening that Mandela's health "has become critical" in the past 24 hours. He made the announcement after visiting Mandela.
Mandela was already asleep when Zuma visited the hospital late on Sunday night, but he and African National Congress (ANC) deputy president Cyril Ramaphosa spoke to Mandela's wife, Graca Machel, and Mandela's medical team, according to the South African Press Association.
Mandela, 94, has been hospitalized for a recurring lung problem since June 8. This was the fourth time he was hospitalized since December, raising concern about his frail health.
Related readings:
South Africans resigned over 'critical' Mandela
Mandela's condition critical
Mandela's wife thanks well wishers