Charges dropped for US man in ricin letters case
TUPELO, Mississippi - A court filing says charges have been dropped against a man in the state of Mississippi accused of sending ricin-laced letters to President Barack Obama and others.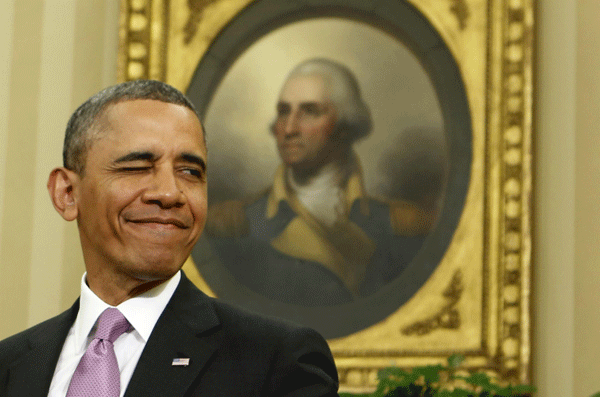 US President Barack Obama winks while in the Oval Office of the White House in Washington, April 23, 2013. [Photo/Agencies]
The one-sentence document was filed Tuesday, hours after Paul Kevin Curtis was released from custody. The document says the ongoing investigation has revealed new but unspecified information.
An FBI agent had testified in court that no evidence of ricin was found at Curtis's home.
Meanwhile, authorities searched Tuesday at the home of another Mississippi man in connection with the case.