DPRK leader says military ready for all-out war
PYONGYANG - Kim Jong-un, top leader of the Democratic People's Republic of Korea (DPRK), said on Thursday that the DPRK military was ready to fight an all-out war, the official KCNA news agency reported.
"All the service personnel of the ground, naval, air and anti-air and strategic rocket forces are fully ready to fight a Korean style all-out war," Kim was quoted as saying when he inspected a front-line army unit stationed on two southwestern islands.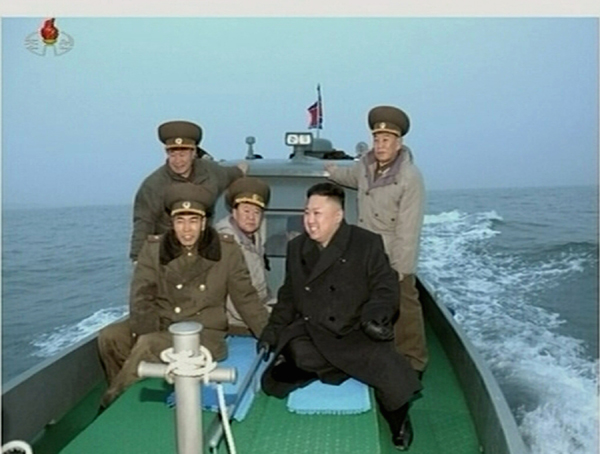 DPRK leader Kim Jong-un travels with senior military officials on a boat, at an undisclosed location, in this still image taken from video shown by DPRK's state-run television KRT on March 8, 2013. [Photo/Agencies]
The DPRK leader also warned that he would "issue an order to start the just great advance for national reunification" if "the enemy makes any slight reckless provocation against the DPRK."
The visit came after the DPRK Supreme Military Command said it would nullify the Korean War Armistice Agreement on March 11 when South Korea and the United States start joint military exercises.
The drill, which is dubbed Key Resolve and will involve 10,000 South Korean and 3,500 US troops, was denounced by the KCNA as a prelude to an invasion.
Signed in 1953, the Armistice Agreement halted the 1950-53 Korean War.