Teheran resumes nuclear talks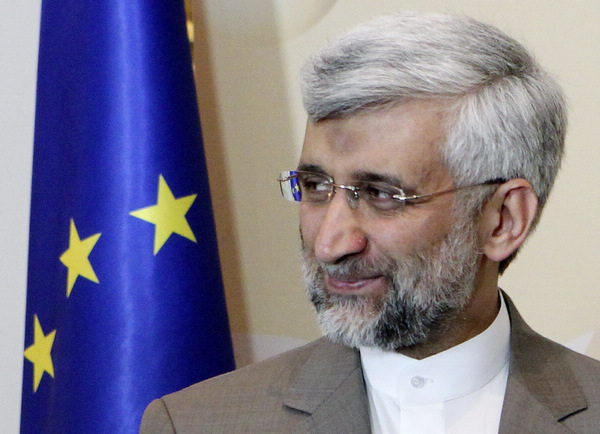 Saeed Jalili, secretary of Iran's Supreme National Security Council
Iran resumed talks on Tuesday in Kazakhstan with six major world powers on its nuclear issue after a break of nearly eight months, with experts expecting to see both sides come up with new ideas or loosen their stance.
Iran's Fars News Agency said after Tuesday's first round of closed-door meetings that the world powers had not presented any proposal to Teheran demanding closure of the Fordo underground uranium enrichment facility near the central city of Qom, or full suspension of Iran's 20 percent uranium enrichment program.
The Fordo plant takes Iran's uranium enrichment to the purity level of 20 percent, which is needed to fuel a research reactor in Teheran that produces radioisotopes for medical purposes, according to the Iranians.
Iran's state-run Press TV said the country is to offer a "comprehensive package of proposals" during the talks with world powers in Almaty. Few details were disclosed, but it said the proposals may change depending on offers from the P5+1 group of nations — the United States, Britain, France, Russia and China, plus Germany.
AFP quoted an Iranian source as saying that Iran has "prepared the offer with several different versions," but "which version we present depends on what the 5+1 put forward". He added that Iran could envisage halting the enrichment of uranium to 20 percent if all international sanctions against it were dropped.
China hopes the mechanism can achieve positive results, and reaffirms its stance on solving the issue through dialogue and negotiations, said Ma Zhaoxu, an assistant foreign minister who heads the Chinese delegation in the Kazakh capital.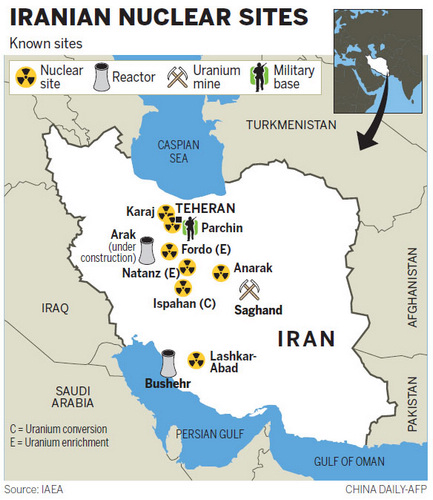 "We hope that the parties will work together to push for positive progress with a flexible and pragmatic attitude while accommodating each other's concerns," he said, adding that the parties would finally find some common ground despite differences.
The talks come at an important time, with Iran holding its presidential election in June, and with the US government naming new diplomatic and defense chiefs, according to Zhu Weilie, an expert on Middle East studies at Shanghai International Studies University.
"Both John Kerry and Chuck Hagel, the nominated new defense secretary, prefer solving problems through negotiations, which differs from their predecessors and gives opportunities for further talks," he said.
Whether the US and European countries come up with new ideas or are willing to loosen their stance and lift some unilateral sanctions could give more space for a solution to the current standoff, he said.
An official from the European Union said the bloc hopes to see some flexibility from Teheran in the ongoing talks."We have given proposals. Now we are waiting for Iran's response," said EU foreign policy chief Catherine Ashton's spokesman Michael Mann.
Some Western officials said the world powers are offering Iran permission to resume its gold and precious metals trade as well as some international banking activities that are currently covered by sanctions.
The West has accused Iran of attempting to develop nuclear weapons under a civilian nuclear program, but Iran insists that its nuclear program is for peaceful purposes only.
Zhu added that since Iran and the P5+1 group had held three rounds of talks last year, Tuesday's meeting, together with strengthening cooperation with the International Atomic Energy Agency in the future, will help Iran win more trust on the international stage.
Xinhua and AFP contributed to this story.